CashAnalytics is SOC 2 Type 2 compliant!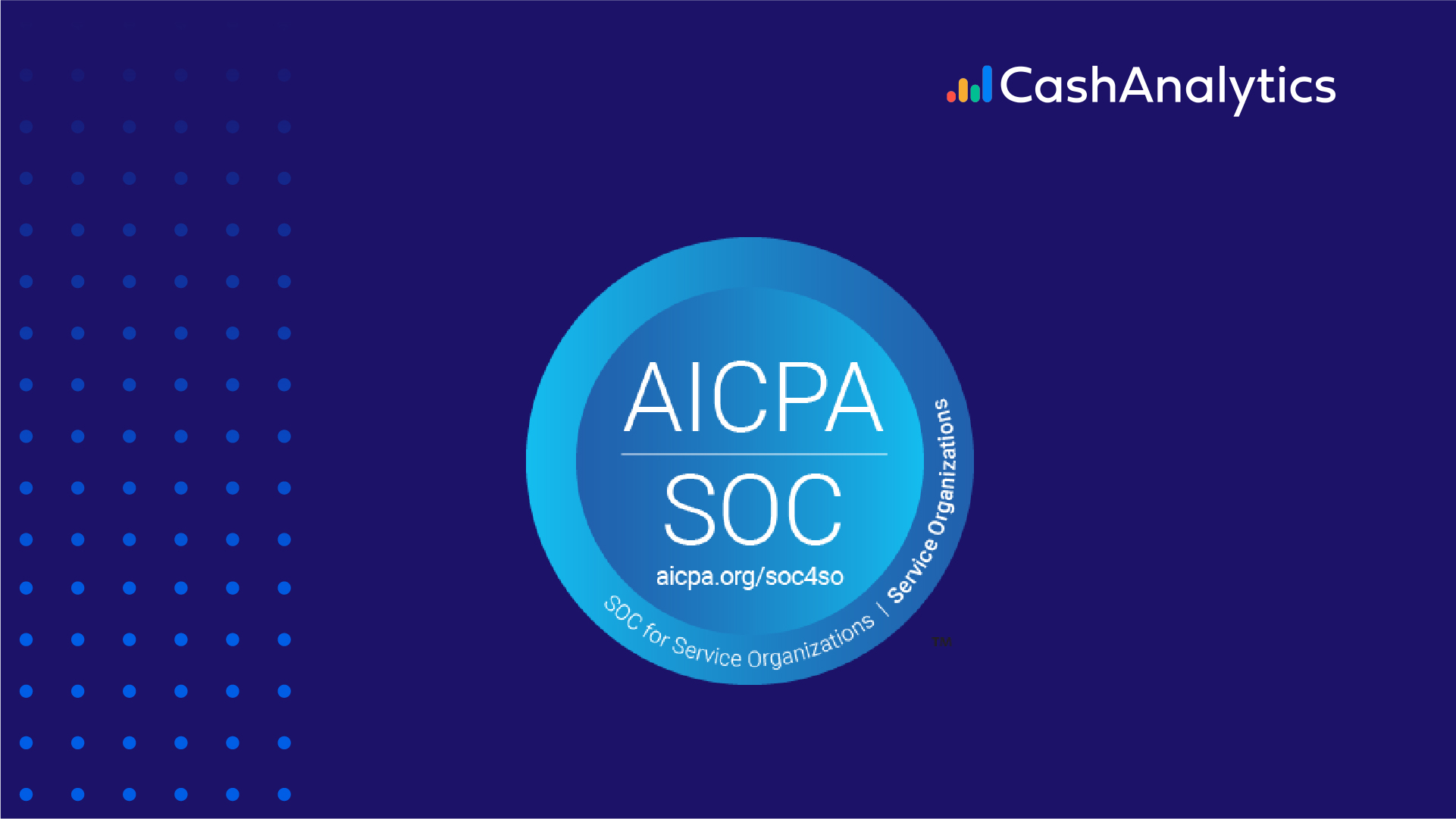 Developing and implementing a robust security framework has always been the number one priority of the founders of CashAnalytics. From the outset, the company has developed and implemented processes keeping in mind the preservation of the confidentiality and integrity of customer information.
In support of such commitment, CashAnalytics is proud to announce that it has achieved SOC 2 Type 2 compliance in accordance with American Institute of Certified Public Accountants (AICPA) standards for SOC for Service Organizations also known as SSAE 18. Achieving this standard with an unqualified opinion serves as third-party industry validation that CashAnalytics provides enterprise-level security for customer's data secured in the CashAnalytics System.
Commenting on the certification, our Chief Technology Officer, Chris Blake said:
"CashAnalytics has been built from the ground up with security at the core. The security and integrity of the data we hold is our top priority and compliance with SOC 2 further demonstrates our commitment to the highest standards of data management. A big thanks to Prescient Assurance and Vincenzo Rea for their support through the journey".

Cash Analytics was audited by Prescient Assurance , a leader in security and compliance attestation for B2B, SAAS companies worldwide. Prescient Assurance is a registered public accounting in the US and Canada and provides risk management and assurance services which includes but is not limited to SOC 2, PCI, ISO, NIST, GDPR, CCPA, HIPAA, and CSA STAR.
An unqualified opinion on a SOC 2 Type II audit report demonstrates to CashAnalytics's current and future customers that they manage their data with the highest standard of security and compliance.