How Sulzer Strengthened Their Global Cash Forecasting and Liquidity Capabilities with CashAnalytics

"The main benefit of CashAnalytics is that it keeps us updated about the cash position of the organization as a whole."
Binod Pradhan
Head Pune Treasury Centre
Having outgrown the capabilities of other forecasting systems Sulzer, the global leader in fluid engineering adopted CashAnalytics with a view to produce custom consolidation reports that could give central views of key cash figures.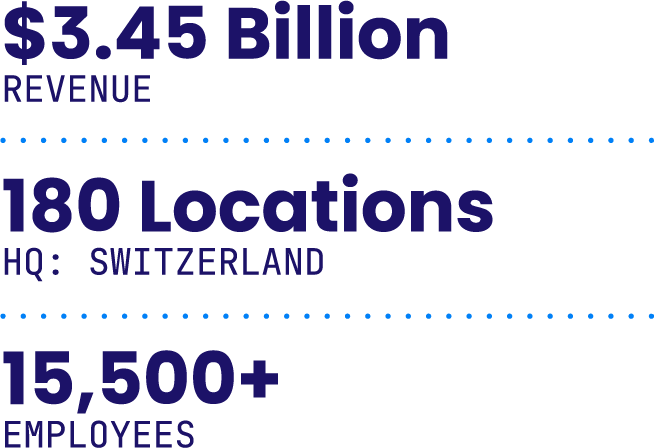 The Challenge
For Sulzer the end goal was to improve Global Cash Forecasting and Liquidity Reporting
As a large and complex business, a key challenge for Sulzer was bringing their legal reporting entities together to feed into one centrally controlled forecasting model. "We have about 100 different legal entities actively contributing their own forecast submission sheets, each of these feed into the whole group's liquidity view" noted Alex Sika, Head Treasury Services & Data Analytics, working at Sulzer's Head Office in Switzerland.
Previously, they were utilising an extensive suite of best-in-class ERP & consolidation tools to support their treasury management activities. They lacked a consistent model for cash forecasting and liquidity reporting. The head office team at Sulzer required the ability to produce custom consolidation reports that could give central views of key cash figures.
Furthermore, because of the size of the business it was vital for their team to identify an intuitive solution that could be implemented in a way that was simple and easy to manage. Sulzer compiled a list of requirements and searched the market for a solution that could meet them.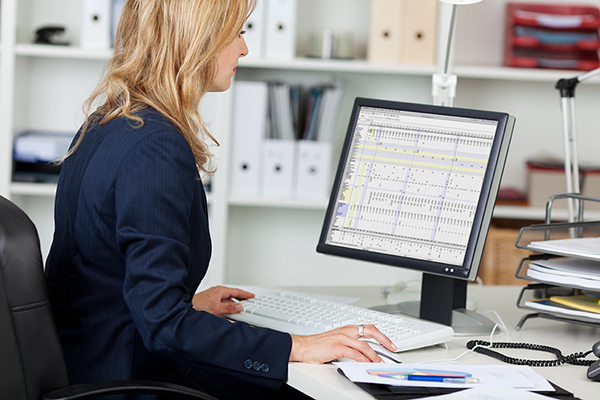 Key Requirements Overview:
Streamline the collection of global cash flow data to feed into one centrally controlled forecasting model

Centralized custom consolidated reporting

Implement an intuitive & user-friendly solution to ensure company wide adoption

Ensure controlled business unit forecasting within defined parameters

Visibility on status of business units' total cash & short-term financial assets

Clear visibility of forecast figures for total cash and net liquidity over designated reporting timelines
The Solution
Sulzer chose to engage CashAnalytics to help them achieve a best-practice cash forecasting and liquidity reporting process. CashAnalytics is an intelligent cash forecasting and liquidity planning software, which provides end-to-end visibility over the full spectrum of cash and liquidity across all aspects of a business.
Endless Customisable Reporting
As their business grows, through acquisitions and expansion to new territories, Sulzer now have a solution that can adapt accordingly. "It's easy for us to adjust forecast periods, it's easy to adjust cycles from 6 weeks to 12 weeks or monthly, we can adjust the line items, and so on. So, for us, the simplicity of the customisation is what makes us enjoy CashAnalytics so much."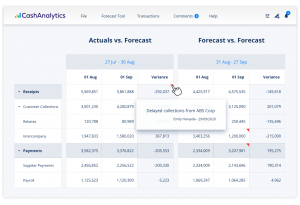 Swiftly Translate Budgets into Forecasts 
Sulzer already had in place a large-scale ERP system which contained all their long-term budgeting data. With CashAnalytics Sulzer's budgeting data has transformed into actionable insight.
"A key benefit for us is being able to quickly translate this long-term monthly budgeting data into short-term weekly forecast input confirmed Alex. The short to medium-term forecast can then be analysed against the longer-term liquidity planning forecasts, so we can start to see the journey of how cash will develop."
– Alex Sika, HEAD TREASURY SERVICES & DATA ANALYTICS
Adjustable to Suit Our Needs
With many teams using CashAnalytics daily we worked with Sulzer to ensure that we delivered a bespoke solution that met their needs accordingly.
"Working with the CashAnalytics team is great, they always take time to understand what we're looking for, and custom builds are never out of the question."
– Binod Pradhan, HEAD PUNE TREASURY CENTRE
Secondly, with the complexity of the business the treasury team regularly will make quick adjustments to their forecasts. CashAnalytics helps facilitate this. "The major benefit of CashAnalytics for us is its simplicity to use. It's easy to adjust cycles (for example from 6 weeks to 12 weeks, to months instead of weeks" said Alex.
Is CashAnalytics right for your business?
Product Overview
Learn more
Ready to Connect
Contact us
Request a Demo
Schedule here