Excellence Logging produces a single source of truth for global cash reporting

"Senior management's faith in our forecasts is now at an all-time high, and we're using what we're seeing as a basis for significant decision making for the future."

Patrick Clarke
Group Treasurer
Excellence Logging was using an excel based system to support their cash reporting and forecasting operations. With the acquisition of new businesses from different countries they quickly outgrew the limitations of excel and desired a less labour intensive process to obtain a clear view of cash across the group. The key objective was a centralised solution, that would automate data gathering, paving the way for better visibility and ultimately smarter decision making.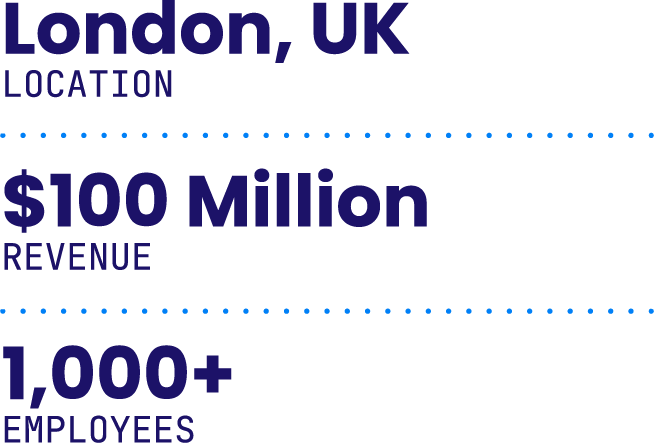 The Challenge
Excellence Logging, a specialist oilfield services company, was using an excel based system for their 13-week rolling forecast, consolidating submissions of over 30 reporting entities, across the business.
In 2018 and 2019 Excellence Logging made transformative acquisitions across a number of regions. With a keen focus on cash and to drive efficiency in the expanded business, the team recognised a solution that could automate much of the process would be quicker and more cost effective. They agreed to bring in a cloud-based solution, which would harmonize the newly acquired organisations under a unified cash forecasting process, to improve accuracy and provide real time data on the cash position.
Patrick Clarke, Group Treasurer contends that having a tool that can accurately look at potential liquidity issues is absolutely crucial.
The process of managing forecasting in spreadsheets can itself inhibit visibility over future cash and liquidity by introducing errors or not allowing the required analysis and, as a result, the reliability itself diminishes.
Having previously used CashAnalytics in another business, Patrick was sure our solution could help eliminate the complexity of their manual cash forecasting process.
Key Requirements Overview:
A platform for efficient and accurate cash reporting, and forecasting, that can be rolled out easily across the business

The ability to produce in-depth variance and comparative analysis, (actual vs forecast, forecast vs forecast)

The ability to efficiently track and manage intercompany flows within the group

Automated classification of actuals, linked to the forecast model

Automated multi-currency consolidation and customisable reporting features

Enhanced reporting capabilities and insights into forecasting accuracy and performance
The Solution
Excellence Logging uses CashAnalytics as the backbone of its cash flow reporting and forecasting.
CashAnalytics provides companies with visibility over future cash and liquidity, while helping them understand what happens between now and these future points in time.
Seamless Implementation and Ongoing Customer Support
Before engaging CashAnalytics the team at Excellence Logging outlined the need for rapid system implementation.
"CashAnalytics has been better than any other system implementation I've ever done. The system was up and running within two weeks. This isn't an overly complicated system but for that sort of system, I would expect it in more than six weeks or two months", states Patrick.
Having the right support for system implementation not only ensures successful application, but also allows our clients accelerate their business goals more quickly. Through a dedicated Success Manager and web-based training sessions the system was rolled out efficiently across each entity.
"Whenever I had questions around what I was doing in the system, the team came back within 10 minutes. I was never left hanging or waiting, and I don't think there were any delays, Patrick added, CashAnalytics is very customer focused and transformative. You get far more value than what you're paying for. It is the perfect tool for companies our size and complexity."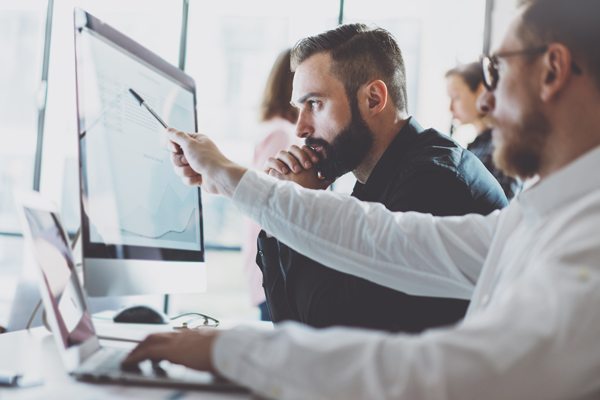 "Transformative, Customer Focused, Short Time to Value and Fast ROI"
– Patrick Clarke, Group Treasurer
Enhanced Quality of Cash Forecasting
Due to the complexity of the business, Excellence Logging requires a system they can rely on when making critical business decisions. CashAnalytics facilitates easy data capture from people in various departments, in many business units, from several locations around the world. "Within 5 weeks of implementation CashAnalytics made a material difference in the quality of our forecasting, and the confidence the management team have in our forecast cash position. And now 6 months later the quality continues to improve, and we are working with CashAnalytics to build out additional functionality to take advantage of our more robust approach", mentions Patrick.
In addition to the quantitative data being loaded into their new forecasting model automatically, qualitative data inputs to the forecasting process are also enabled, ensuring outputs of the highest accuracy. "We have 36 different business units submitting reports. CashAnalytics helps us spot errors and rectify those errors. CashAnalytics has also helped improve the quality of the forecast and I think a lot of the users enjoy using the system", Patrick adds.
Centralized Custom Reporting
Reporting tasks have been simplified and streamlined. CashAnalytics allows its users to customise their own reports, freeing up resources to analyse data and for other strategic initiatives.
"What I like most about CashAnalytics is the flexibility and speed of being able to generate different types of reports from the same data. It's very easy to turn things on and off and cut the data in very different ways that a lot of systems aren't as capable of doing."
– Patrick Clarke, Group Treasurer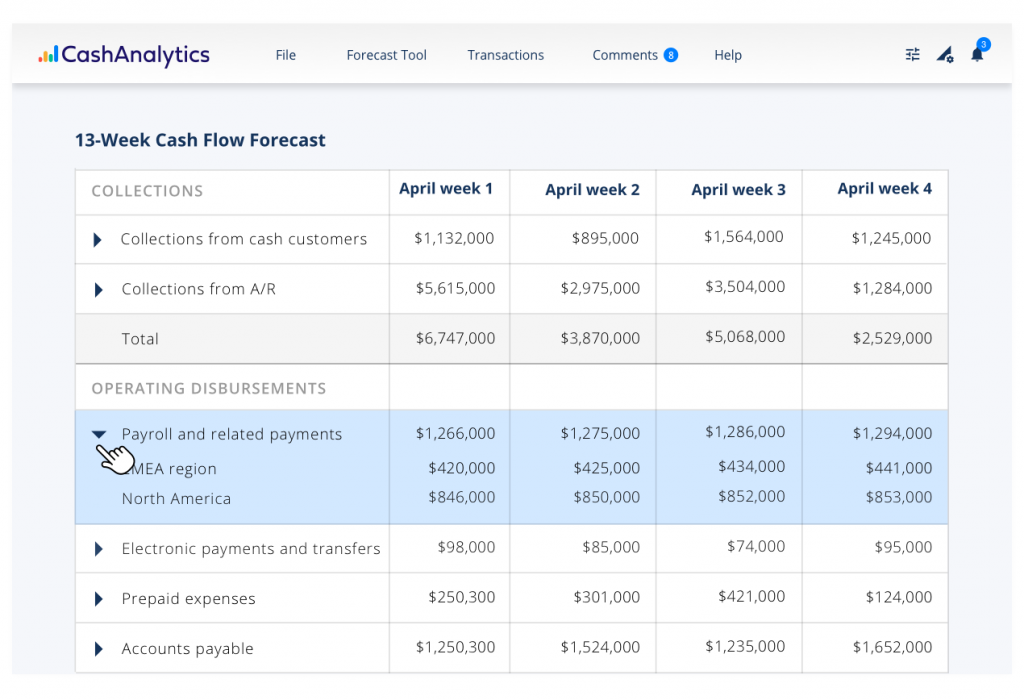 CashAnalytics enables quick comparison of multiple forecast versions against a range of scenarios.
Is CashAnalytics right for your business?
Product Overview
Learn more
Ready to Connect
Contact us
Request a Demo
Schedule here