Cash Flow Visibility in a High Growth Fashion Label
"With CashAnalytics you can just log in and see straight away the status of each country without needing to look at spreadsheets."

Ellis Roach
Treasury Analyst
---
The Challenge
In 2018, Stella McCartney purchased the 50% stake held by international fashion house Kering to bring the company back under her full control. As a result, the corporate functions formerly operated by Kering needed to be built from the ground up to support the new stand alone business.
This also involved setting up a new treasury function and, critically, a new cash reporting and forecasting process. In order to support the cash reporting requirements of the new business, the Treasury Team led by Group Treasurer Raffaele Siena and Treasury Analyst Ellis Roach set out to find an intelligent forecasting solution.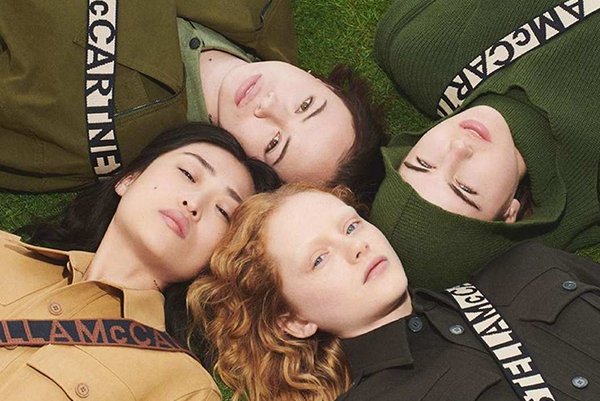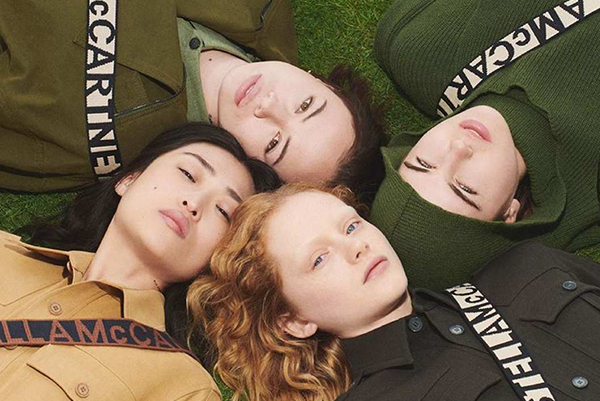 Key Requirements Overview:
Move away from existing manual Excel based cash forecasting process.

Gain clear visibility of actual and forecast cash flow across the entire group.

Make the new process as efficient and robust as possible.

Roll-out of new tools/ solutions must meet tight implementation timeframes.
The Solution
The new Stella McCartney Treasury Team engaged PWC to help with the selection process for a software solution to support their cash forecasting process. With PWC they vetted six other solutions, drew up a short list of three and, following a series of custom demos, chose CashAnalytics.
Stella McCartney uses CashAnalytics to support a range of critical cash reporting and management activities on a daily basis.
Rolling 13 Week Cash Flow Forecast
Their existing manual excel based cash forecasting process was replaced with a 13 week cash flow forecasting model, providing clear visibility over short and mid term cash flow.
Ellis Roach comments on the effectiveness of transaction drill down through the reporting model and how he can easily investigate discrepancies and find pieces of information, "with CashAnalytics it is very easy to find any issues via the transaction detail in each cell. This is very good in terms of accuracy."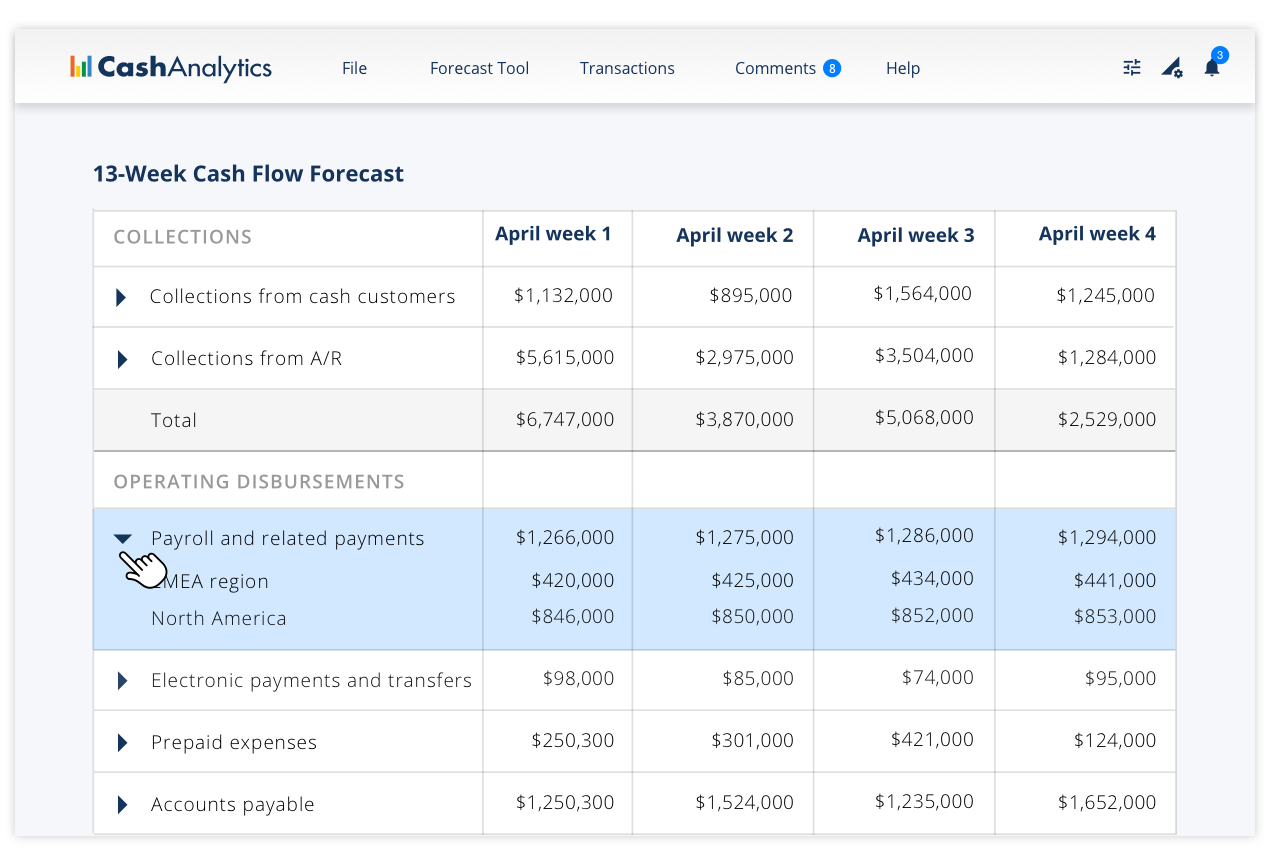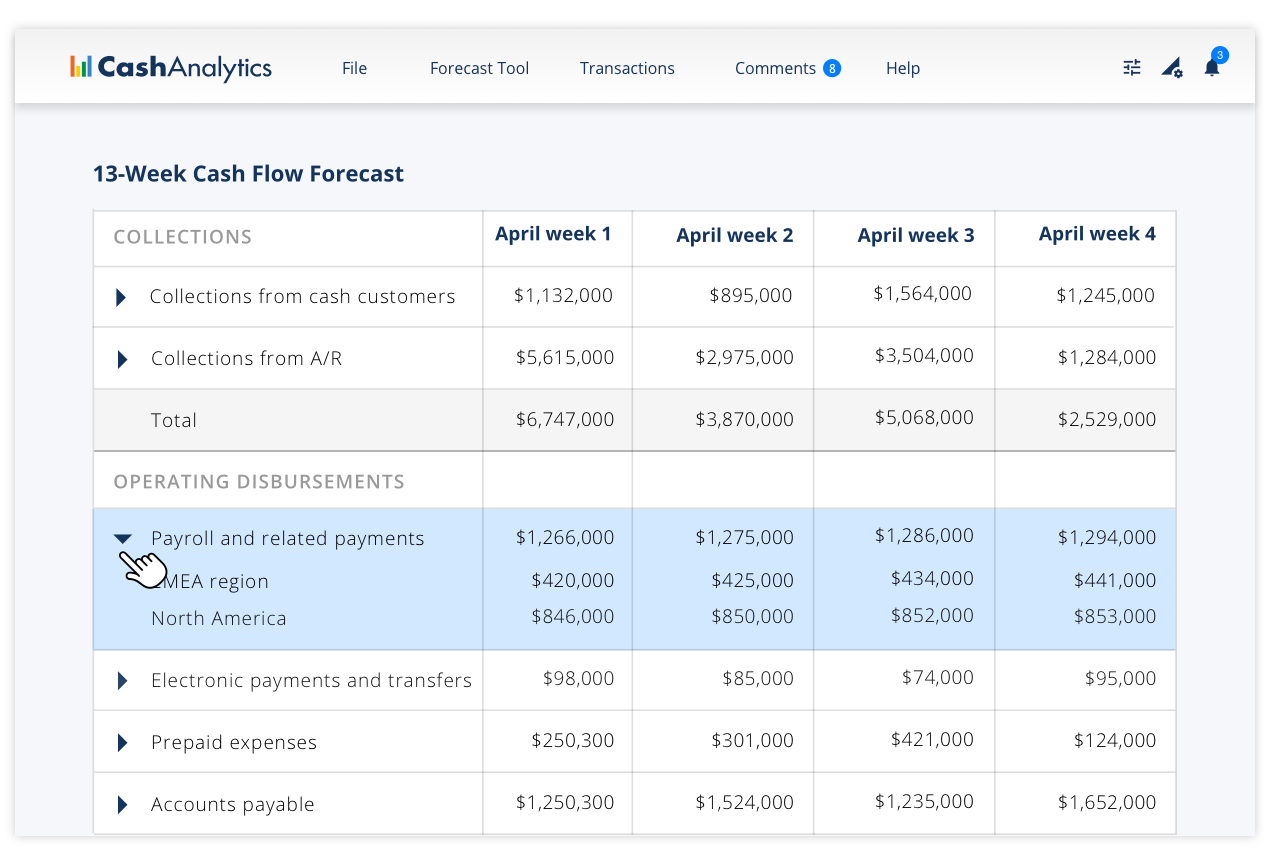 The benefits of an automated 13 week cash flow forecast for StellaMcCartney are significant:
Capturing forecasts from approximately 20 reporting entities.

Tracking intercompany flows between entities.

Automatic classification of bank transactions.

Determining business wide funding requirements.

Executive management and shareholder reporting.
Bi-Monthly Reporting Cycle
With CashAnalytics their mid month and end of month reporting cycles can be performed quickly and easily.
Ellis commends how CashAnalytics makes it easy to prepare mid-month reporting, used to check start of month payments and to monitor any large expected payments.
"The system is very user friendly, it's straightforward to handle large volumes of transactions…..users are delighted."
– Ellis Roach, TREASURY ANALYST
CashAnalytics also enables effortless end of month reporting, which involves cash calls with local CFOs, validation of all flows, finalization of funding to senior management and the board.
Favourite Features
When asked what his favourite features of the system are Ellis said that with the automated bank transaction and account classification, he now feels confident, "I am 100% confident that the actual cash flows are what happened in the bank." He also commends the intercompany feature and how it leads to better communication, "a transaction input by one business is seen by the other side and they can just have a discussion about it."
Finally, Ellis gives us insight into how users found the system implementation, "CashAnalytics was an easy implementation. Everyone took to it very well, there is no one user that didn't want to use the system."
Is CashAnalytics right for your business?
Product Overview
Learn more
Ready to Connect
Contact us
Request a Demo
Schedule here