CashAnalytics is now ISO 27001:2022 certified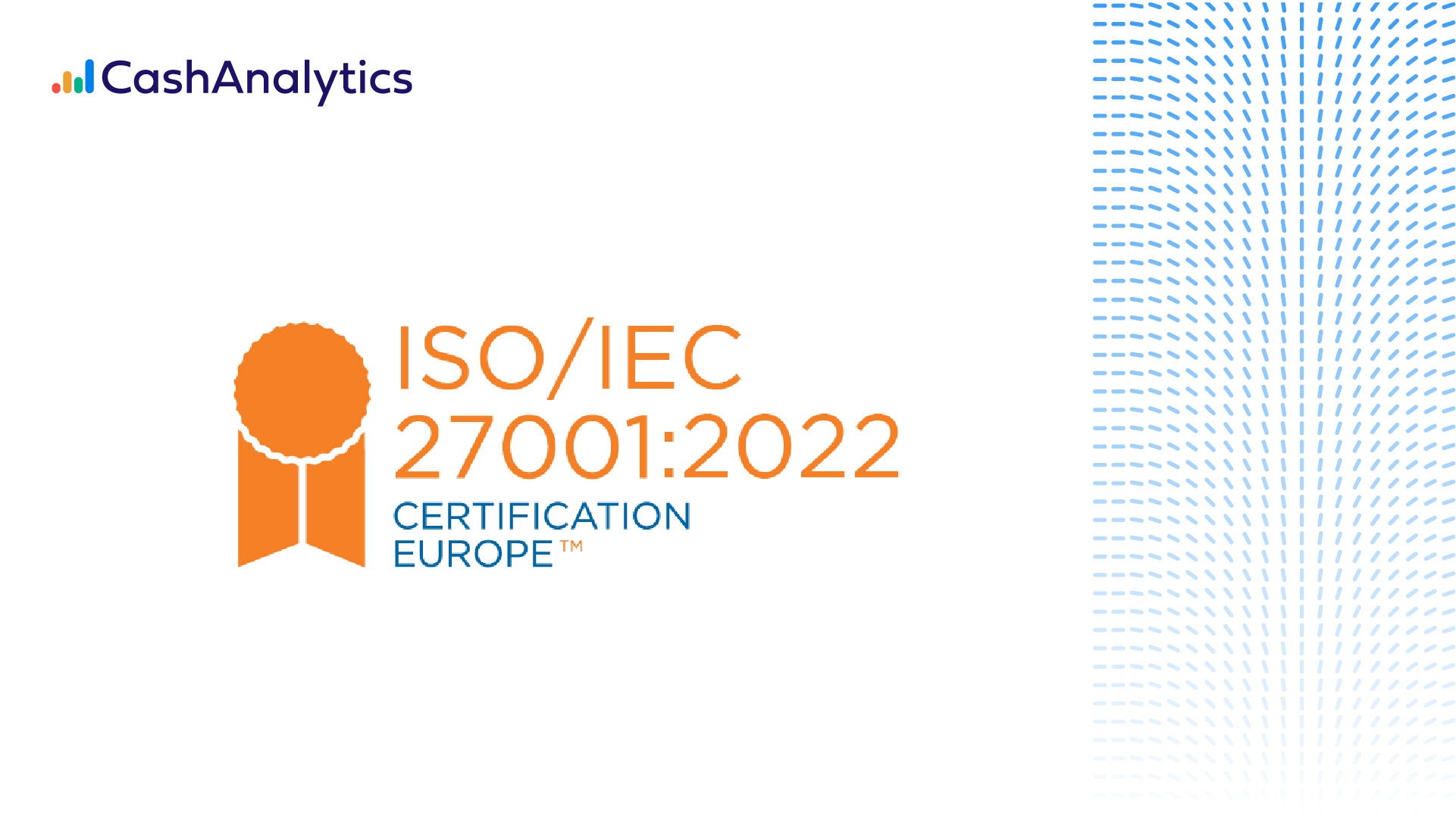 We're delighted to announce that CashAnalytics is now ISO 27001:2022 certified. We become one of the first companies in Europe to be certified with the new version of the standard. This certification attests to our commitment to information security and our ability to safeguard our customers' data.
Why ISO 27001 is so important
ISO 27001 is a globally recognized standard for information security management systems. It specifies the requirements for establishing, implementing, maintaining, and continually improving an Information Security Management System [ISMS]. The standard is designed to ensure that organizations can manage the security of their information assets effectively.
The certification process
To become ISO 27001 certified, CashAnalytics underwent a rigorous audit process to demonstrate that its ISMS meets the requirements of the standard. The audit was conducted by Certification Europe and covered all aspects of CashAnalytics's information security, from the policies and procedures in place to the technical controls used to protect data. Certification Europe provided expert oversight throughout the entire process, ensuring that all requirements were met.
What sets CashAnalytics's certification apart is that it was achieved using the latest version of the standard: ISO/IEC 27001:2022. This version was only recently released, and CashAnalytics is one of the first companies in Europe to undergo a full audit against its requirements.
Our commitment to Security
CashAnalytics's achievement of ISO 27001 certification demonstrates our commitment to information security and its dedication to providing our customers with the highest levels of data protection. With this certification, customers can have confidence that their data is being handled in a secure and responsible manner. With the ever-increasing importance of data protection, this certification sets CashAnalytics apart as a trusted provider of intelligent automated cash flow forecasting and cash reporting services.
In addition to providing reassurance to customers, ISO 27001 certification also help organizations like us identify and manage risks to their information assets, improve internal processes and procedures, and demonstrate compliance with regulatory requirements.