Live Discussion Session: More reliable cash forecasting in a fraction of the time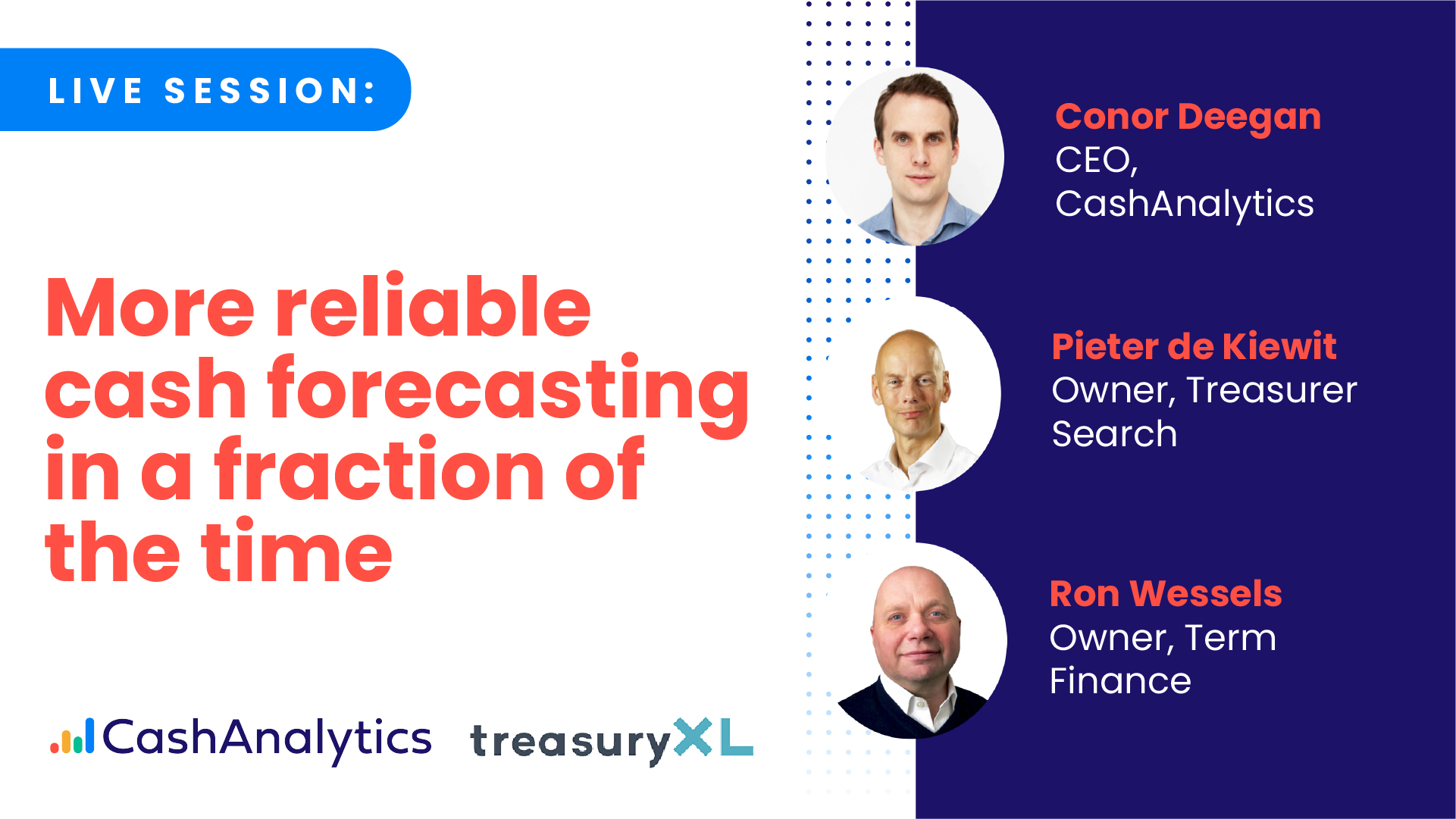 CashAnalyics partnered with TreasuryXL on a LIVE discussion session about how much time, effort, and money can be saved by adopting a data-driven approach to cash forecasting.
On this session our CEO, Conor Deegan was joined by Ron Wessels, owner of Term Finance and Interim Head of Tax & Treasury at Systal Technology Solutions, and Pieter de Kiewit, Owner of Treasurer Search. They have presented battle-tested methods for increasing the reliability of your data, breaking free from tedious forecasting processes, and freeing up more of your time for analysis.
Watch the recording below and learn how cash flow automation
Cuts your manual workload and reporting timelines by over 90%
Provides detailed insight into transaction-level data across all your entities
Frees you from Excel-based processes that are riddled with human errors