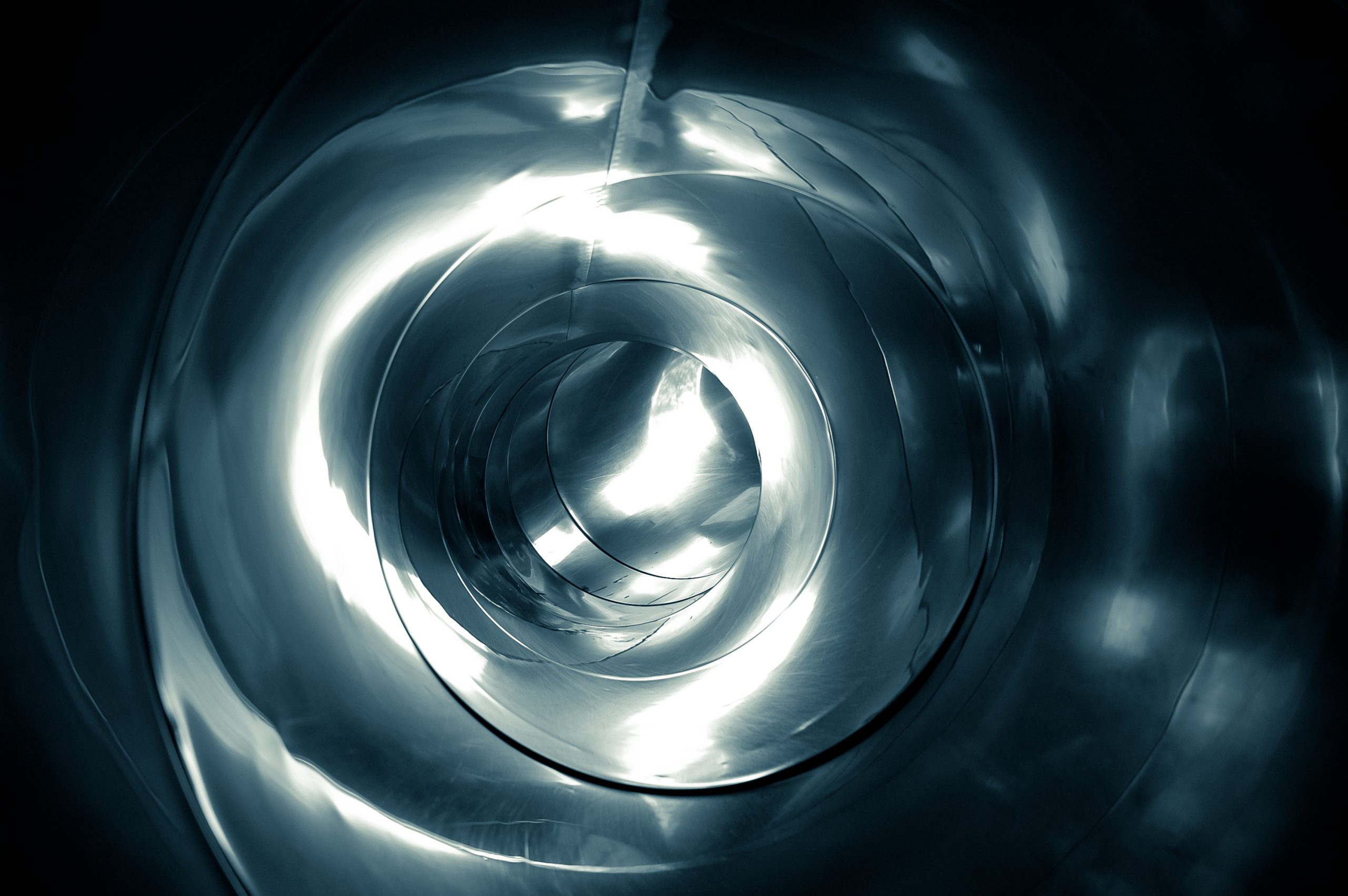 Sulzer
Global industry leader with reliable and sustainable solutions for the oil and gas, power, water, and the general industry markets.
About Sulzer
Sulzer employs roughly 15,500 people all over the world, and had 2018 sales of CHF 3.4 billion ($3.45 billion USD).

Founded in 1834 in Winterthur, Switzerland, where it is still headquartered today, Sulzer's core business is flow control and applicators. Specializing in pumping solutions, services for rotating equipment, and separation, mixing and application technology, Sulzer customers benefit from a network of over 180 production and service sites around the world.

Sulzer has been listed on the SIX Swiss Stock Exchange since 1997, and currently has over 180 production and service locations around the world including the U.S., Europe, Russia, and China.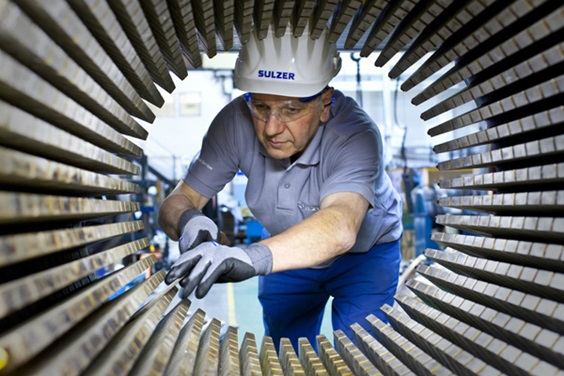 Problem Overview
As a multinational business, Sulzer had an extensive suite of best-in-class tools to support their treasury management activities. These included a large decentralized ERP system and an extensive consolidation tool.

However Sulzer identified that they needed a specific solution to improve the cash forecasting and liquidity reporting.

Because of the scale and complexity of the business, CashAnalytics worked closely with Sulzer to identify their key requirements and tailor a solution that met them perfectly.

After a brief rollout period, including training for all users in over 100 legal entities, CashAnalytics had helped Sulzer to achieve a best-practice cash forecasting and liquidity reporting process.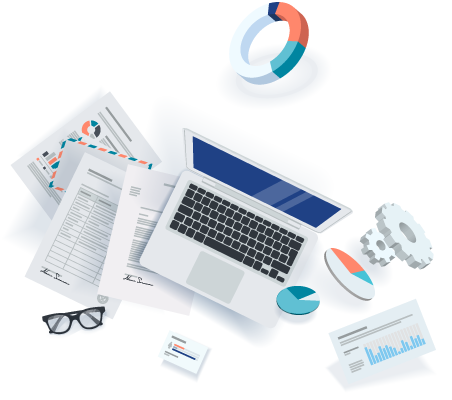 The Project - Key Requirements
As a large and complex business, a key challenge for Sulzer was bringing over 100 legal reporting entities together to feed into one centrally controlled forecasting model.

Therefore it was vital for Sulzer that the solution be intuitive and easy to use, to encourage a disparate group of users to actively engage with the forecasting model.

Functionally, the main requirement from the head office view was the ability to produce custom consolidation reports that could give central views of key cash figures grouped into a variety of metrics.
Centrally controlled forecasting where each business unit completes forecast and actual line items agreed by head office.
To centrally view the current status of weekly data entries by business unit, with reminders for overdue entries.
Head-office level views of total cash & short-term financial assets, as reported by each business unit.
Clear visibility of forecast figures for total cash and net liquidity over designated reporting timelines.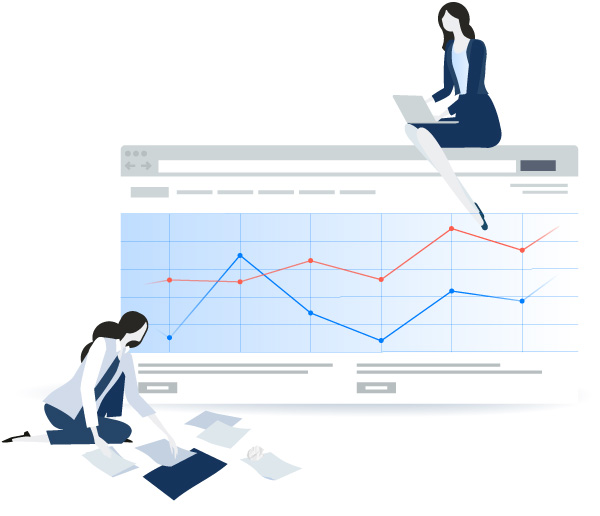 The Solution
After realizing they had outgrown their existing systems, Sulzer compiled a list of requirements and searched the market for a solution that could meet them.
Bringing simplicity to complexity
As a global business, it was vital that the CashAnalytics solution was implemented in a way that was simple and easy to manage. Because of the volume of people that were each required to access and input data to CashAnalytics, an intuitive interface was key in enabling users to engage with the system.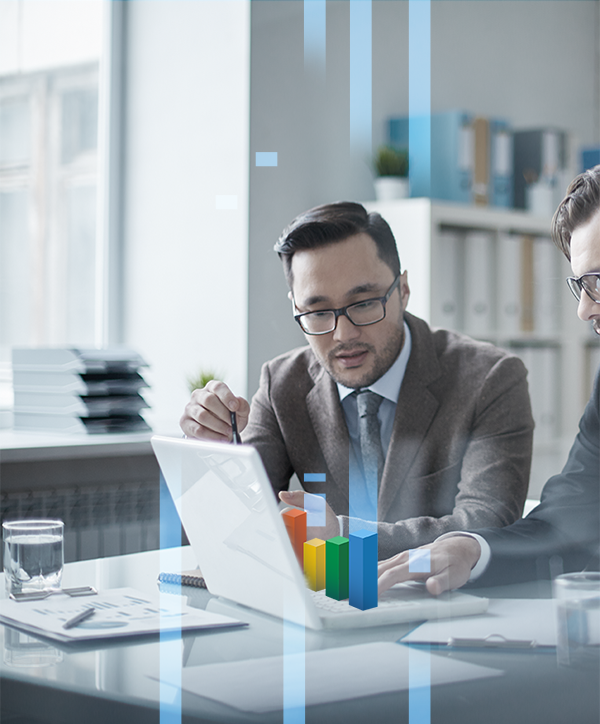 Endlessly customizable forecasting
As the business grows, acquiring other companies and expanding into new territories, it was important that the solution could adapt accordingly.
"It's easy for us to adjust forecast periods, it's easy to adjust cycles from 6 weeks to 12 weeks or monthly, we can adjust the line items, and so on. So for us, the simplicity of the customization is what makes us enjoy CashAnalytics so much."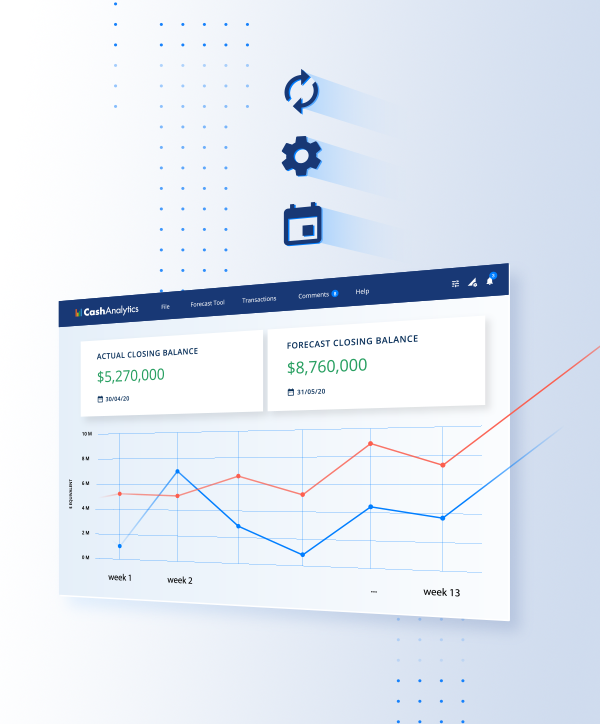 Quickly translate budgets into forecasts
Sulzer already had in place a large scale ERP system which contained all of their long-term budgeting data.
"A key benefit for us is being able to quickly translate this long-term monthly budgeting data into short-term weekly forecast input"
A solution built around the client
From the start of the project, CashAnalytics worked closely with Sulzer to ensure that the process was built to map perfectly to their requirements. Sulzer are part way into a sizeable period of substantial business growth. This growth is multifaceted, but largely consists of acquisitions, regional growth, and product growth.
CashAnalytics has helped Sulzer along this period of growth by improving their cash forecasting and liquidity capabilities.
Fits perfectly into the existing technology infrastructure
Because of the size of the business, Sulzer make extensive use of technology and software solutions to strengthen their processes.
It was therefore vital the CashAnalytics was able fit seamlessly into this existing ecosystem of different products and work efficiently to address the specific issues Sulzer were having with cash forecasting.
Adjustable to suit our needs
With all the complexity of the business, the treasury team regularly has to make quick adjustments to their forecasts to answer any questions that come their way. There it is vital that CashAnalytics facilitates this as effortlessly as possible.

"The simple setup, logic that is easy to understand for everybody in the process, and very flexible customization of the model are the main reasons why we like CashAnalytics so much."
Alex Sika
Senior Treasury Manager

"The major benefit of CashAnalytics for us is its simplicity to use. It's easy to adjust cycles (for example from 6 weeks, to 12 weeks, to months instead of weeks), and we can easily adjust all of the line items."
Alex Sika
Senior Treasury Manager

"Working with the CashAnalytics team is great, they always take time to understand what we're looking for, and custom builds are never out of the question."
Alex Sika
Senior Treasury Manager

"The main benefit of CashAnalytics is that it keeps us updated about the cash position of the organization as a whole"
Binod Pradhan
Head Pune Treasury Centre

"It's easy for us to adjust forecast periods, it's easy to adjust cycles from 6 weeks to 12 weeks or monthly, we can adjust the line items, and so on. So for us, the simplicity of the customization is what makes us enjoy CashAnalytics so much."
Alex Sika
Senior Treasury Manager

"Working with the CashAnalytics team is great, they always take time to understand what we're looking for, and custom builds are never out of the question."
Alex Sika
Senior Treasury Manager