Product Updates: February 2019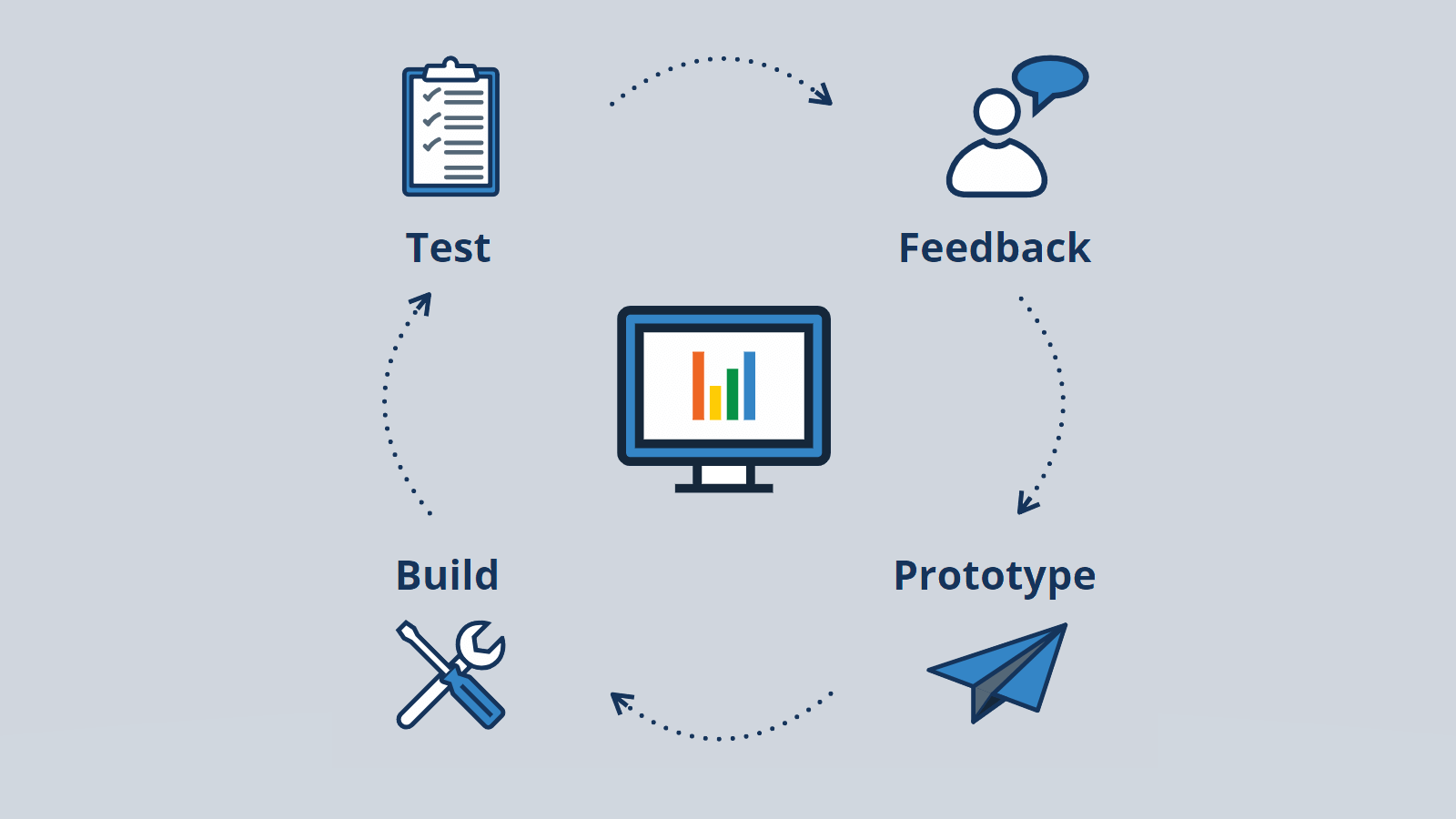 This is the first in a monthly series of blog posts offering a retrospective look at product updates made by CashAnalytics over the previous month.
Here we'll take a close look at a couple of key improvements, which demonstrate our commitment to client lead product innovation.
New: Advanced Transaction Filtering
While CashAnalytics has always enabled users to search transaction data right down to line item and business unit detail, this upgrade allows users to apply advanced filters to reports, therefore enabling a much-enhanced ability to search for and identify significant transactions.
This update was rolled-out after a feedback several clients who wanted to more quickly understand which transactions would have the greatest impact on their future cash flow.
From a business perspective, this will offer increased flexibility, allowing users create reports that perfectly align with their specific requirements.
Practically, this functionality can be found in the breakdown of a cell, the breakdown of an entire sheet, and also in the consolidation report. Additionally, as part of the upgrade, improvements were made to the format of the excel download of the transactions breakdown so that this editability is maintained when data is exported.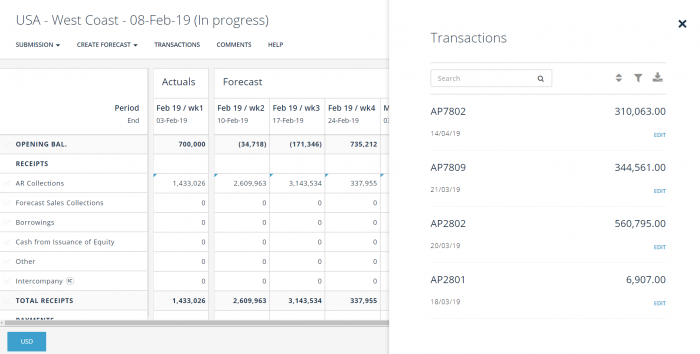 New: Enhanced Consolidation Reporting
As a key feature of CashAnalytics, consolidation reporting is one the most used aspects of the system. Therefore this an area we are continually working to improve, and we were pleased to roll-out an update in January and a further update in February to enhance consolidation reporting.
The January update added new parameters to the consolidation report that allow users to view the report output in business unit and business unit grouping dimensions. This in turn allows in-depth analysis of business unit cash flows and KPIs.
Reporting dimensions now include:
Line item
Currency
Country
Business unit
Business unit group
Additionally in February, functionality was added to the output of the consolidation report to allow users to expand and collapse any and all of the groups in the report at once. Meaning that users could see a one report view which showed high-level detail of all data, with expanded sections on key areas.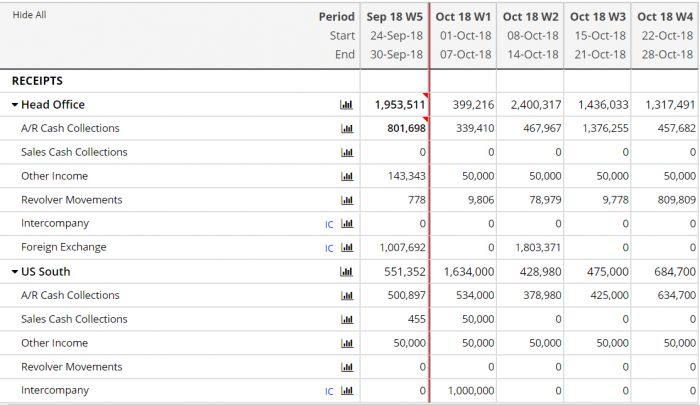 Also released in February
In addition to the two key releases explored in detail above, these monthly updates will include an overview of further elements that were upgraded over the previous month.
If you would like more information on these, or on any aspect of the system, please do not hesitate to contact your account manager, or email: support@cashanalytics.com
Bank Account Data Load
A process was added to the system to allow users to quickly add bank accounts by uploading a csv file containing their bank account data.
Bank to Sheet Procedure
Performance improvements were added to the mapping of items in bank files to line items in sheets, to ensure universality in naming conventions and correct any discrepancies.
CashAnalytics provides market leading software that helps treasurers to produce the highest quality cash forecasts and liquidity reports. Learn more.