NetSuite's largest celebration for customers and partners 'SuiteWorld'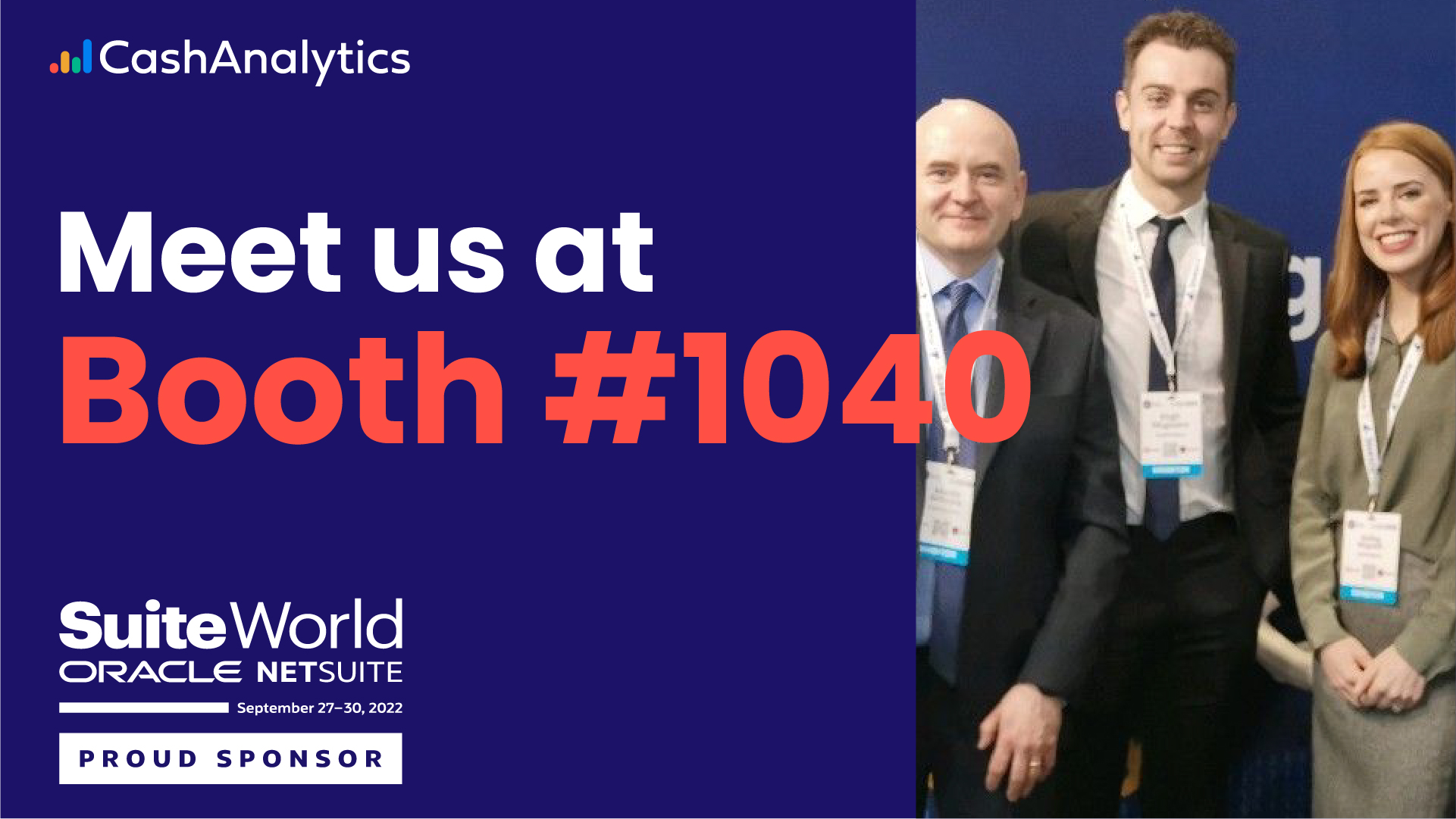 NetSuite's largest celebration for customers and partners 'SuiteWorld' is fast approaching and as a SuiteApp partner we are getting excited for our first visit to this momentous event. Come visit us in person at stand #1040 to learn about extending the power of NetSuite with automated cash forecasting.
With an interesting line up of keynote speakers and sessions we have picked out some of the top talks that stand out to us.
The Future of Finance is Human-Centered.
Considering the many shifts in business over the past few years – remote work, the 'great resignation', and digital natives entering the workforce – it's no wonder the core functions of corporate finance have finally expanded to consider the employee experience. Well beyond the numbers, forward-thinking finance leaders are building teams and processes that put people at the center, and transform the role of finance from enforcer to strategic partner. In this session, Teampay will discuss the value of becoming a human-centered finance team.
Tips and Tools to Optimize Cash Management with NetSuite
It doesn't take a finance expert to know cash management is critical to every business, especially in the current economic environment. The NetSuite team will be providing education on which tools you have access to with NetSuite, including NetSuite Cash 360, that can help you better track and project available cash.
CashAnalytics has recently announced it's 'Built for NetSuite status'. By leveraging real-time data from NetSuite, CashAnalytics helps finance teams spend less time manually compiling data and more time managing cash flow and guiding financial strategy. Our cloud-based platform provides a complete view of a business's current and future cash position by simplifying and automating the process of cash forecasting and liquidity planning. By reducing administrative tasks, CashAnalytics enables finance teams to confidently plan for what's ahead with less work.
NetSuite TV, a live broadcast brought to in-person & On Air attendees from the SuiteWorld Expo floor featuring interviews with customers, executives, thought leaders and more For registration and additional details, please visit www.netsuitesuiteworld.com. To join the SuiteWorld conversation on social media, please use #SuiteWorld.
Don't forget to visit us at stand 1040 – we're looking forward to seeing you there!