How CashAnalytics Helped Innospec Upgrade From Excel To Cash Forecasting Excellence
"I'd describe Cash Analytics as intuitive. The team is very knowledgeable and personable, there is a real willingness to help!"
Andy Hawes


Group Treasurer
---
Having joined Innospec in 2018 Andy Hawes, Group Treasurer was faced with the challenge of introducing a group wide cash forecasting process. The Treasury team at Innospec are responsible for cash forecasting and liquidity planning, including operations in twenty-four countries. Shortly after the implementation of an Excel based cash forecasting process, Innospec recognized the need for better data resilience across their business, accelerating the application of a cloud based cash forecasting solution.
THE CHALLENGE
Before using CashAnalytics, Andy initially set up a forecasting process in excel, which was rolled out globally at Innospec. Each finance team across the various entities would prepare their cash forecasting manually in excel, which was later sent to the group treasury team for consolidation. Managing huge amounts of data in spreadsheets, which builds up very quickly became arduous quite quickly.
The excel spreadsheets that they operated did not allow for complexities like intercompany loans. "We were using an Excel based system, but it took quite a bit of work to get to a forecast and it didn't do the complexities like intercompany loan well", said Andy Hawes, Group Treasurer. Bank account visibility across the group was hard to navigate, resulting in a lack of visibility of cash.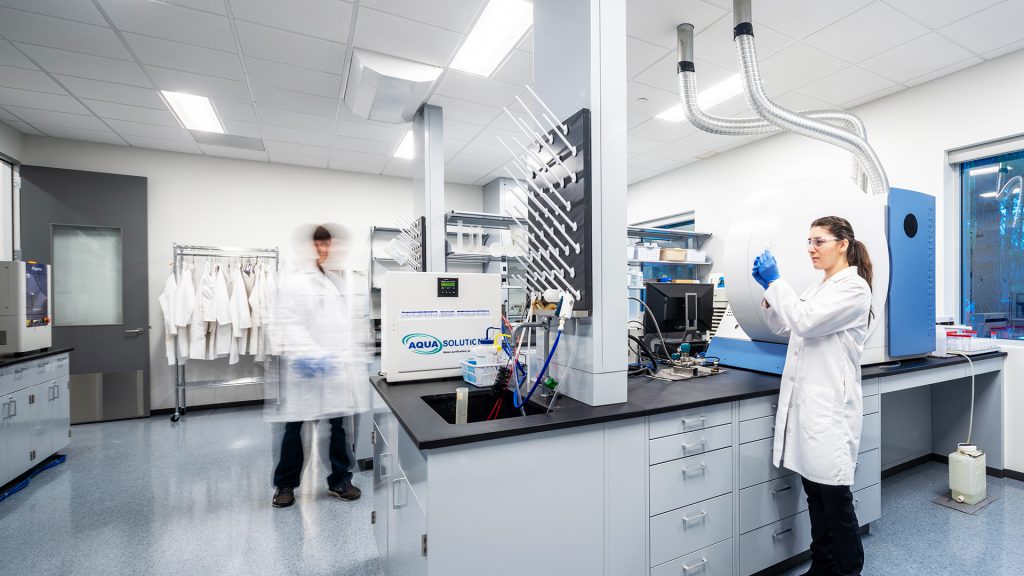 Andy knew the company required a solution that would eliminate the pain of manual reporting, save time, and increase visibility. Increasing security requirements across the business meant that an already administrative process ballooned to the point that accurate global consolidation reporting became almost impossible.
"What was a fairly intense job became a very very intense job as the complexity grew and of course the timeliness and accuracy was affected. You need to be producing your cash forecast in the first week of the month", said Andy.
Having previously used CashAnalytics in a former role Andy was confident our solution would help his team save time and gain clear visibility over current and future cash, and liquidity across the business.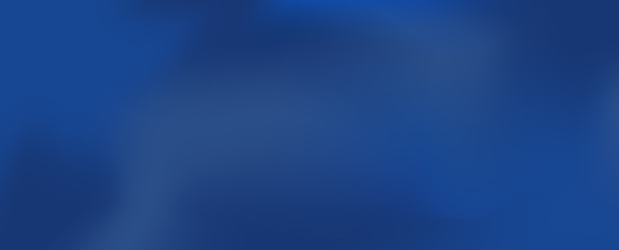 KEY REQUIREMENTS THAT MATTERED MOST TO INNOSPEC:
Delivery of a robust, timely and accurate cash flow forecasting process

Accurate Intercompany cash flow management

Data integrations with bank reporting and automated actual classifications

Touch of a button reporting including in depth accuracy analysis
THE SOLUTION
"

I'd describe Cash Analytics as intuitive. The team is very knowledgeable and personable, there is a real willingness to help!"
Andy Hawes


Group Treasurer
---
Cash Insights That Move The Needle
"CashAnalytics helps us manage risks", said Andy. By automating the cash forecasting process across the group Andy and his team have identified insights that allow him to react and add real value.
Accuracy and variance analysis are often the missing pieces from cash forecasting processes. CashAnalytics has created a strong feedback loop between the treasury team and its subsidiaries. The treasury team can detect and drill back down to the underlying causes of variances and interrogate the accuracy easily, something that Andy has now embedded into their process. "Before CashAnalytics I was having to spend a lot of time trying to find the variants or what they were, now when I've got a variance, I know where it is. I can see it", added Andy.
Andy mentions how he uses our system as a FX risk management tool, a difficult area to manage without in depth visibility. He can now conduct detailed analysis of how foreign exchanges exposures are arising in the business and manage these risks.
"Before CashAnalytics I was having to spend a lot of time trying to find the variants or what they were, now when I've got a variance, I know where it is. I can see it."
Andy Hawes


Group Treasurer
---
CashAnalytics automates the process of collecting, consolidating, and classifying bank account data daily.
Before using CashAnalytics the process was slow, carried out manually with spreadsheets circulated by the various entities, and the need to log into multiple bank portals. By connecting their banks directly to CashAnalytics Andy and his team now have an immediate and real time view of all bank balances and transactions. Intelligent mapping rules automate the classification and categorization of cash flow data every day, ensuring the data is instantly useful for both reporting and forecasting.
Rock Solid Group Wide Reporting
CashAnalytics has an excel like interface that is very easy to use, this has been a big advantage to Andy rolling it out across the group, "The interface is very similar to how we forecasted in excel." Mirroring their exact reporting requirements and line-item templates, it was immediately familiar for new users, resulting in fast user adoption. "When our unit users started using the system, they already knew what they're doing."
Large amounts of data across the business are now easily consolidated into one simplified output, reducing time spent on cash flow forecasting by days and increasing accuracy. Innospec has gained a clear view of  business performance. "Implementing the system allows us to have visibility across the business and the CFO trusts the forecasts", states Andy.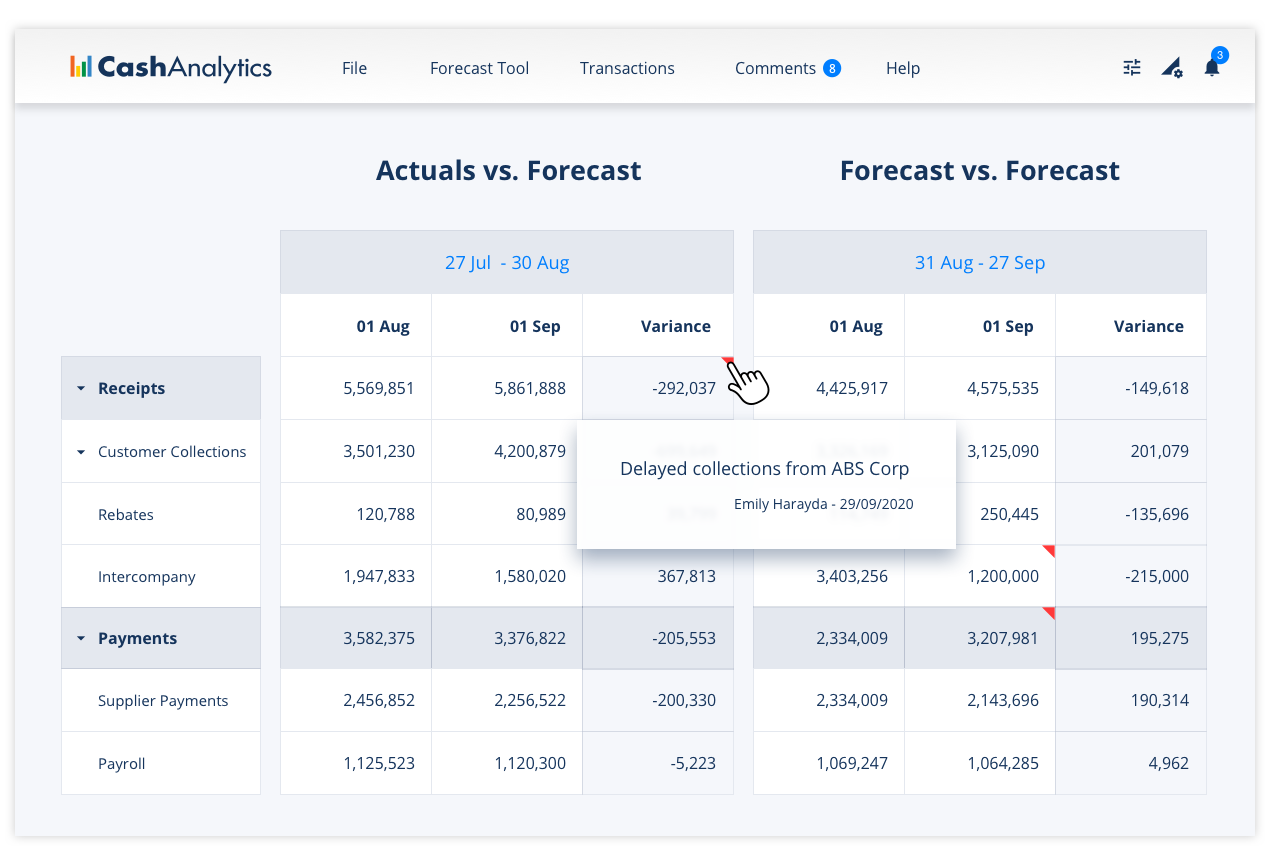 Andy also tells us how he loves to use the comparison tool, an additional piece of analysis now ingrained into their process, whereby he can analyze forecast vs forecast and forecast vs actual, to understand trends and change expectations across the forecast model.