CashAnalytics at the EuroFinance International Treasury Management Week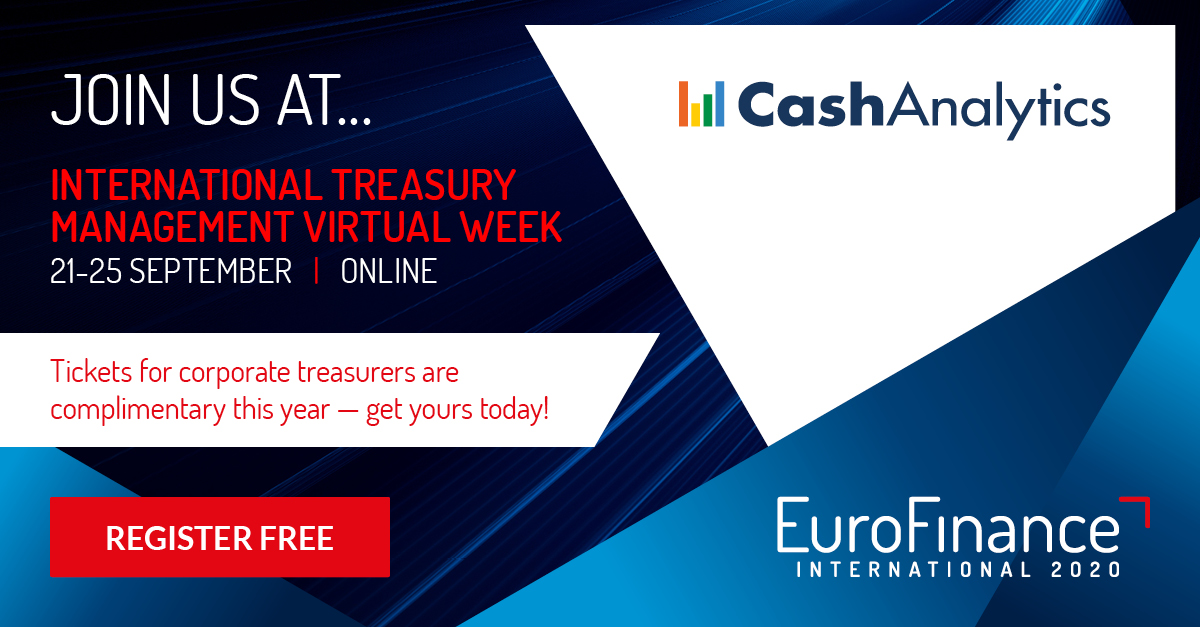 We are pleased to join thousands of treasurers from around the world on 21-25 of September at EuroFinance International Treasury Management Virtual Week.
This year, the conference will focus at different points of the pandemic curve and learn past, current and future ways of driving success. This conference will give you the opportunity to engage with prominent figures within the industry and hear the key issues that corporate treasurers are currently facing. Click here to learn more about the event.
Tickets for corporate treasurers are complimentary this year. Click this link to get yours today.
Once you have registered, feel free to visit our Virtual Exhibitor Booth and say hi to our team alternatively, contact us directly if you have urgent queries about us.
#EuroFinance20