EuroFinance International Treasury Week 2021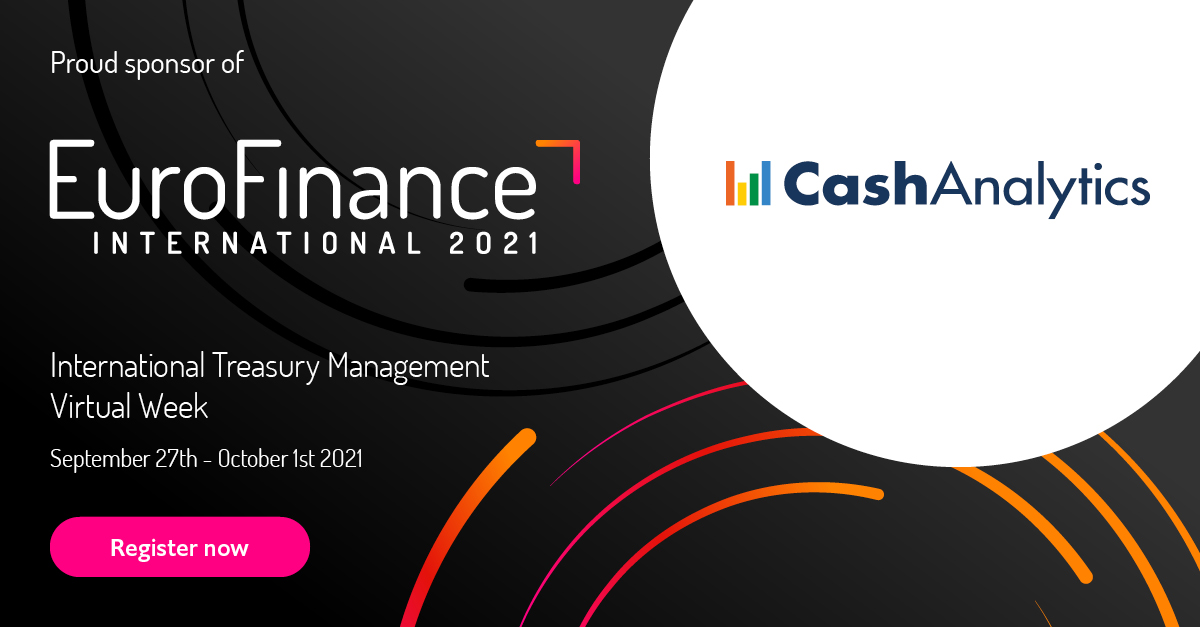 We are pleased to join thousands of treasurers and hundreds of world class speakers on September 27th – October 1st, 2021, at EuroFinance International Treasury Management Virtual Week. This event will delve into how treasury operations can gear up for the future, having learned the lessons from the past. Where, who, what and how will businesses be in the coming years and what is the treasury's role?
Keynote sessions will offer big-picture insight on global trends alongside themed stages including:
Payments revisited
Risk and rewards
Transformation journeys
Practical solutions to day-to-day treasury challenges
Power of Partnership
Why attend?
Networking with 4000 senior treasury professionals
The most in-depth treasury programme
More than 100 world-class speakers
Practical solutions to day-to-day treasury challenges from those at the top
Future trends
Interactive and varied formats
Tickets for corporate treasurers are complimentary this year. Click this link to get yours today.
Once you have registered, feel free to visit our Virtual Exhibitor Booth and say hi to our team.