CashAnalytics attends the EuroFinance International Treasury Management event 2022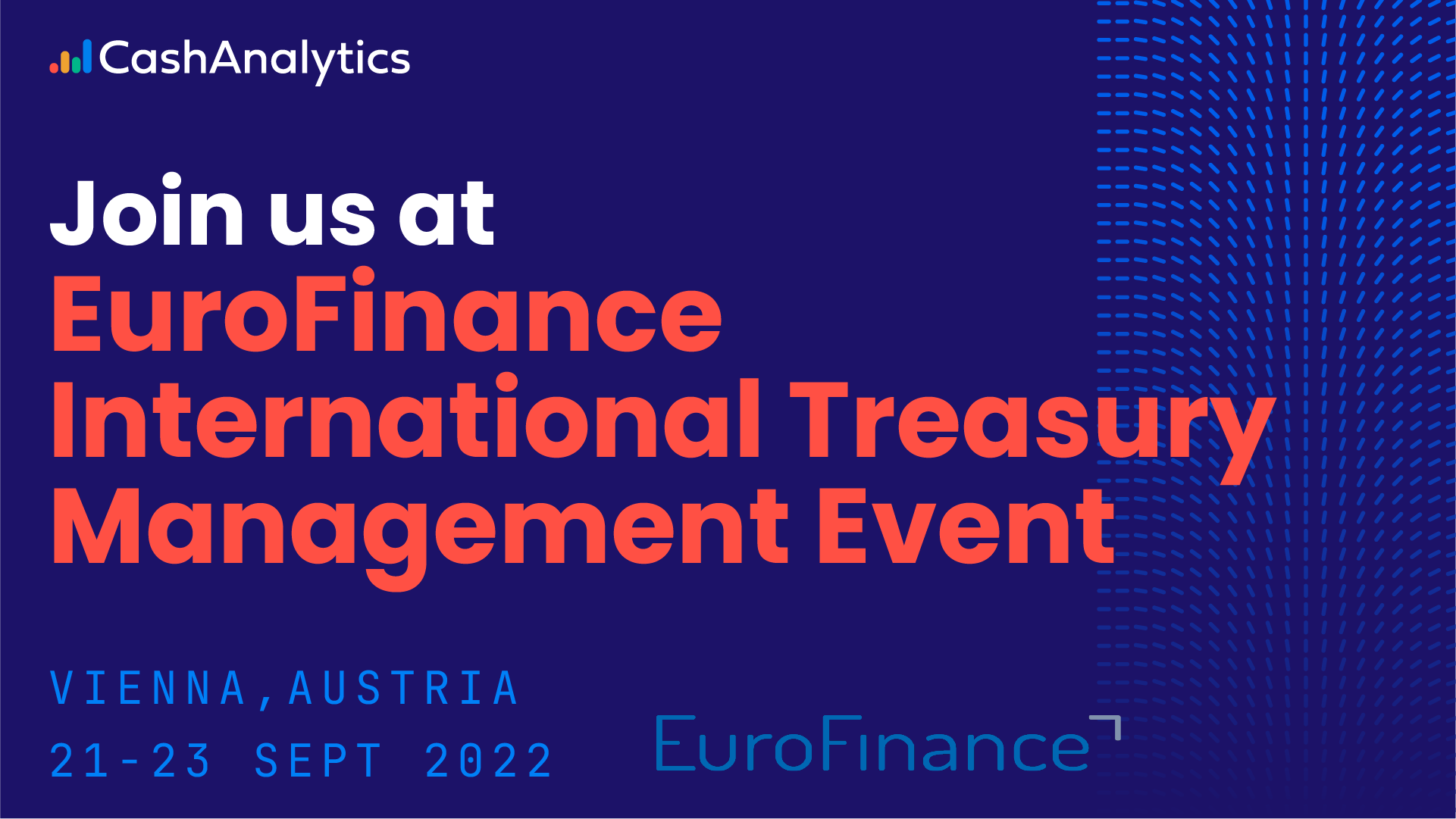 CashAnalytics is delighted to be a part of the 31st annual EuroFinance International Treasury Management with this year's theme "Treasury in Transition". The event will be held from 21st to 23rd of September at Messe Wien Congress Center, Vienna, Austria.
In this event, EuroFinance will gather the world's most senior treasurers to explore the new approach to treasury, from workplace issues and digital transformation to an exploration of completely different business models and remits.
There will be more than 150 world-class speakers across three days and the keynote speakers include:
Göran Carstedt, one of the world's top business minds, former head of IKEA,
Guy Verhofstadt, member of the European Parliament
Shermin Voshmgir, founder, Token Kitchen and BlockchainHub Berlin
Why you should attend?
More case studies than ever before across 5 streams
Discover what your peers are doing in response to new business models and responsibilities and compare your own operations.
New for 2022: The Future of Money stage
An exploration of how money is being disrupted; the threats, opportunities and how it will affect your day to day operations.
3 Discovery labs
Located right on the exhibition floor, the Discovery Labs will provide an in-depth look at new technologies to help solve your treasury pain points.
Meet the CashAnalytics Team
Come and say hello to our CashAnalytics team at booth #S7. Feel free to ask our team to demonstrate how we can help you get a complete view of your organization's current and future cash position, by simplifying and automating the process of cash forecasting and liquidity planning.
Conference attendees will have the opportunity to learn how they can automate the process of cash flow forecasting and confidently plan for what's ahead with less work.
Click here to learn more about the event.