CashAnalytics – Proud Sponsors of SuiteWorld 2023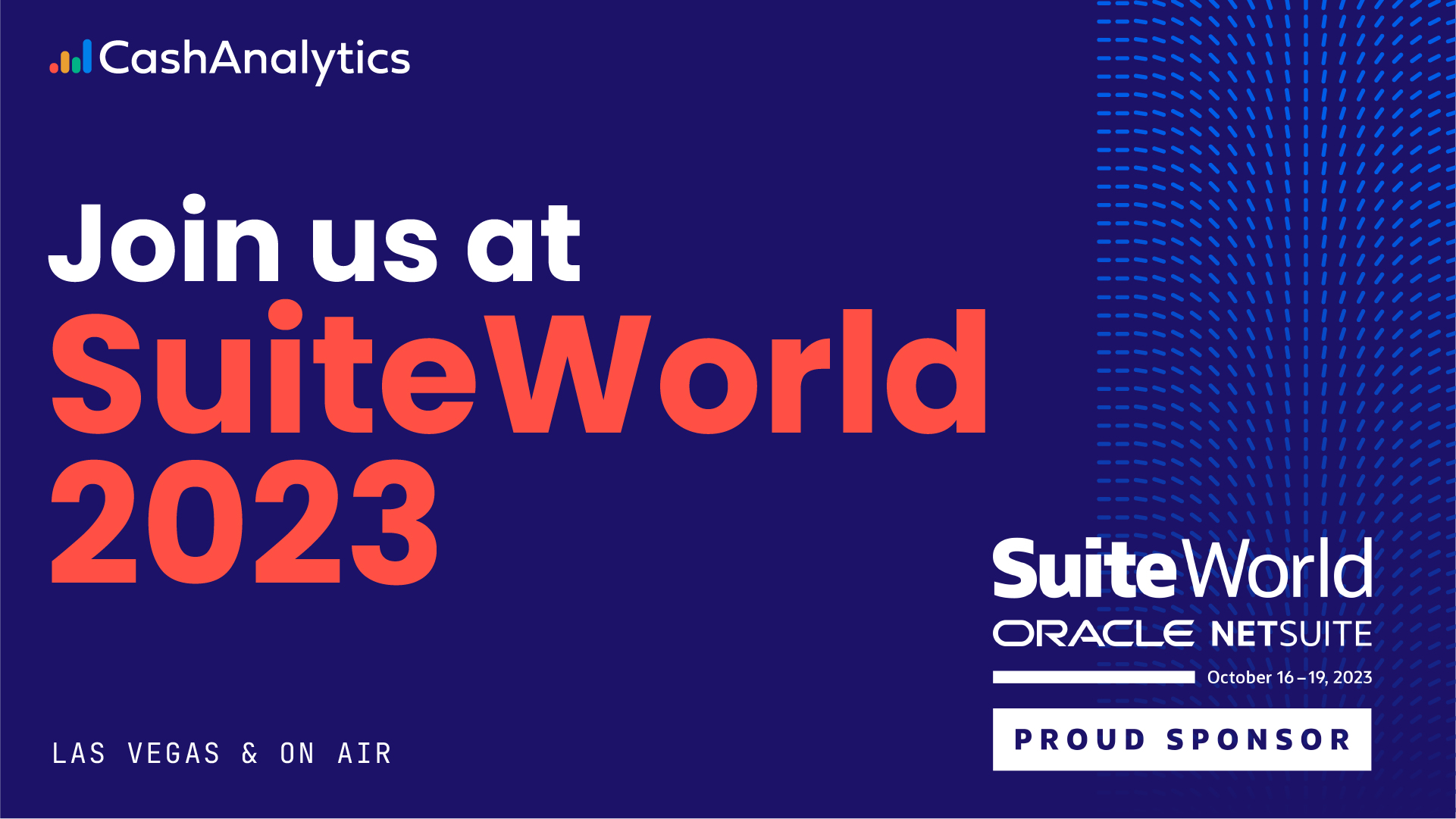 We are thrilled to announce that CashAnalytics will be an Exhibitor sponsor at SuiteWorld 2023, Oracle NetSuite's largest celebration for customers and partners that takes place October 16 – 19 2023, at the Caesars Forum in Las Vegas & On Air. This year's theme is "SuiteUP" with the conference promising four energy-packed days filled with networking opportunities and educational programming that will help NetSuite customers, partners, and developers discover new ways to leverage the full power of the suite.
We are really looking forward to meeting with NetSuite users to demonstrate the CashAnalytics platform. NetSuite users can benefit by reducing the time spent on manual cash forecasting tasks and more time analysing cash flow. To learn more or see our platform in action please visit us or if you would like to arrange to meet don't hesitate to contact us ahead of the conference.
About SuiteWorld
SuiteWorld is the industry's premier cloud ERP conference of the year being held at the Caesars Forum in Las Vegas and On Air on October 16-19, 2023. This annual celebration of NetSuite customers and partners features a gathering of industry peers and product experts who run organizations leveraging the power of NetSuite's integrated business system. This year NetSuite is celebrating 25 years and is still focused on its mission to provide businesses leaders with a complete view into their businesses.
For registration and additional details, please visit www.netsuitesuiteworld.com. To join the SuiteWorld conversation on social media, please use #SuiteWorld.