'CashAnalytics is of great importance to our company'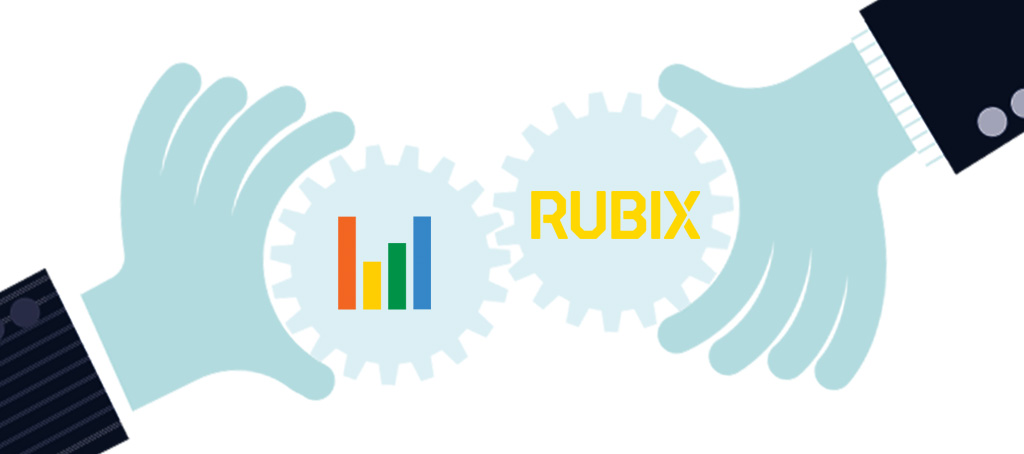 Throughout the course of 2018, just its second year in business, the RUBIX Group generated €2.3 billion in revenue. 
This meant that, by the summer of 2019, the London-based RUBIX was featured on The Sunday Times HSBC Top Track 100 for the second time in as many years. 
Operating out of more than 650 locations, RUBIX Group is Europe's largest provider of industrial maintenance, repair, and overhaul products and services.
Providing bespoke manufacturing and processing solutions to companies in 22 countries, RUBIX has expanded rapidly since being established in 2017, when new private equity owners, Advent International, merged Brammer and IPH.
The new investors and management team quickly enacted their ambitious plans for the continued growth of RUBIX, and so, even in the group's earliest days, there was a sharp focus on cash. 
Cash Forecasting – A Critical Reporting Process
With efficient cash management and reporting positioned at the forefront of RUBIX's financial operations, the group treasury team set about establishing an automated cash forecasting process capable of supporting their cash management activities, which included the following: 
13 Week Forecasting – Covering 20 business units on a weekly basis
Bank Reporting – Providing daily visibility over 350 bank accounts 
Investor & Management Reporting – Providing reporting and analysis to investors
Trend Analysis – Closely monitoring cash flow and liquidity trends
Effective yet Simple Solution
It soon became apparent that, in order to create an infrastructure to support these activities, a suitable system would be required. And, following a competitive tendering process, RUBIX Group selected CashAnalytics as their cash reporting and liquidity forecasting software providers.
CashAnalytics delivered all headline requirements in just eight weeks and, by February 2019, the automated processes were being fully utilized by RUBIX.
Paul Brighton, Head of Treasury at RUBIX Group, hailed not just the usability of the CashAnalytics software but also the expertise of the personnel involved during implementation.
 "CashAnalytics is of great importance to our company. It's an effective yet simple solution that's easy to use, with high-quality support from their team," he said.
Efficient Implementation
When detailing their requirements to CashAnalytics, RUBIX Group also stipulated that the implementation phase be of minimal disruption to day-to-day operations.
CashAnalytics achieved this by conducting web-based training sessions across numerous geographies with RUBIX's international finance team, then providing each member with customized training and support material – but without adding to their regular workload. Finally, and in keeping with their policy of collaboration and partnership,  CashAnalytics guided RUBIX through their first forecasting cycle.
Delivering Headline Requirements
The new 13-week cash forecasting process has given RUBIX Group their desired rolling visibility over group-wide cash flow and funding needs.
Elsewhere, the connection of almost 400 bank accounts to the CashAnalytics dashboard has provided complete access to consolidated cash balances and other cash management KPIs, including detailed FX exposure analyses. Subsequent to the initial roll-out, CashAnalytics added a custom weekly variance analysis report to the existing interface.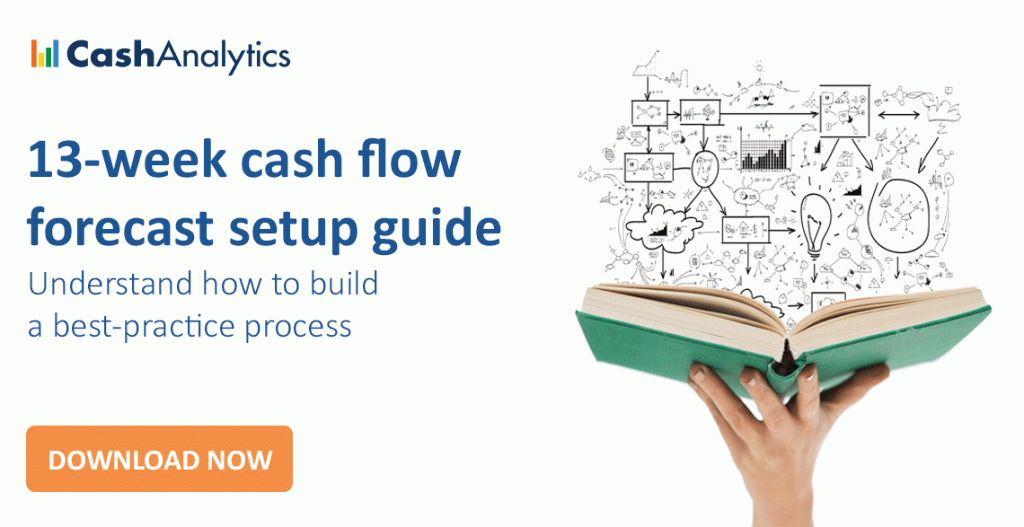 "The system is used for bank reconciliation, net cash flow actual trends and 13-week forecast reporting. The view that we gain through CashAnalytics allows us to challenge our teams' numbers across the Group," Paul Brighton explained.
"With any growing company such as RUBIX, it is important to identify cash levels and cash needs across the group quickly, and CashAnalytics allows us to have this view."
Scaling for the Future
As a 'well-oiled M&A machine,' RUBIX Group is in a perpetual state of growth, and Paul Brighton, who has also been suitably impressed by their client-led product innovation, lauded CashAnalytics' ability to consistently scale its support for their cash management endeavors.
"The system has been able to adapt to our ever-changing needs within the Group, both in terms of structure and reporting. The CashAnalytics team is constantly trying new ideas to help display the numbers graphically and communicate these with us effectively," he said.
For those companies considering CashAnalytics, but perhaps still wondering what is required to achieve a successful outcome, Paul Brighton advised them to detail their objectives from the outset. 
"Provide the CashAnalytics team with as much information as possible on the output that is required (from both a management perspective and an operational perspective) in order to fully utilize the system."