CashAnalytics at the ACT Annual Conference 2019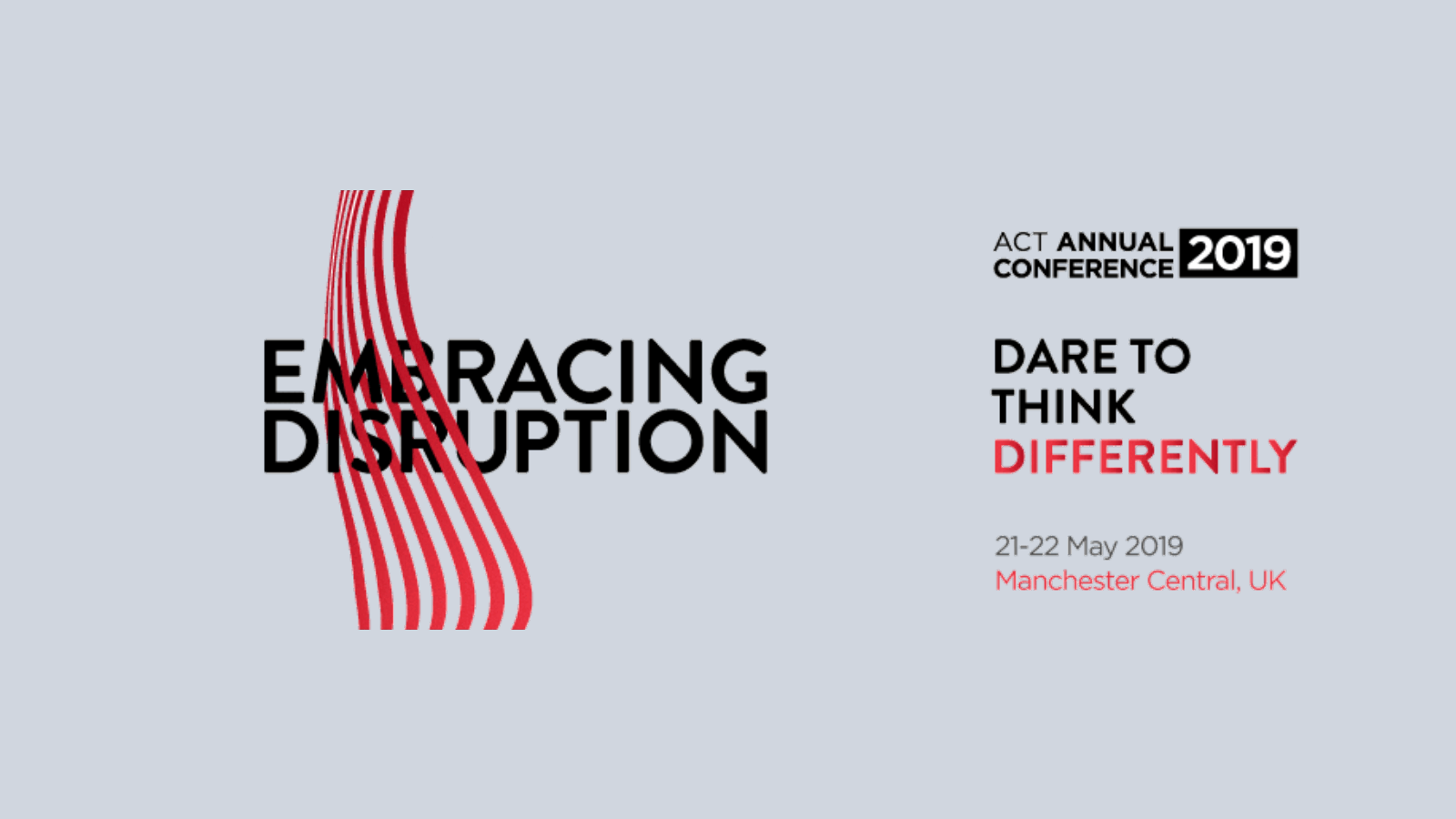 CashAnalytics were pleased to exhibit at the ACT Annual Conference 2019.
This year's conference was held Manchester Central on the 21st and 22nd May, with the overall theme of "Embracing Disruption".
Under this theme, many of the talks at the event discussed how technology is rapidly changing the lives of those who work in treasury, and walked through how those companies who "embraced" these changes were best placed to capture their benefits.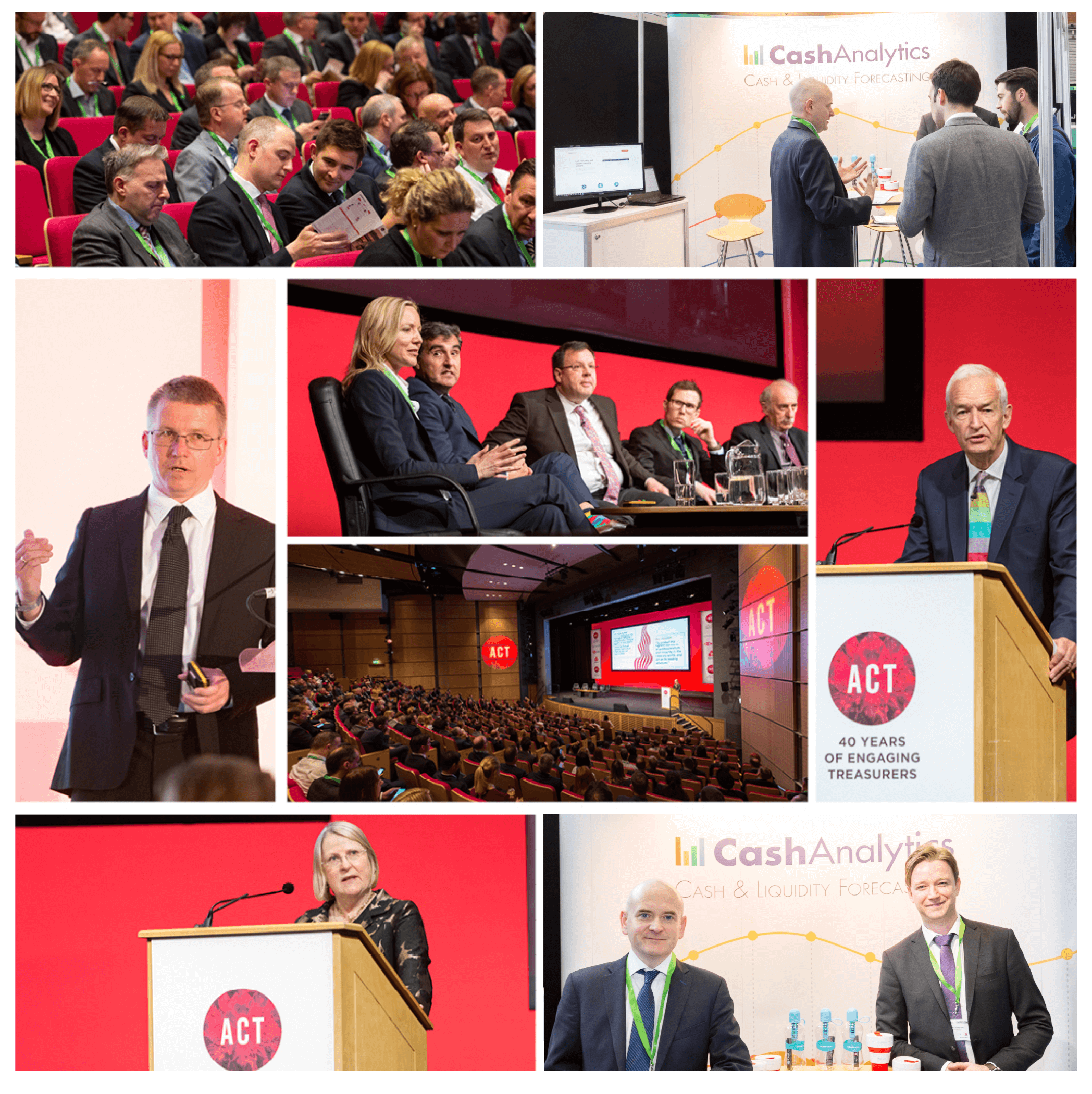 Changing perceptions
As a long-time exhibitor at ACT conferences, and as a technology company, it has been interesting for us to watch how discussions and perceptions of technology have evolved over the years.
In particular, we are pleased to see how the scepticism towards technology solutions we used to find just a few years ago, first moved to curiosity, and has now become active engagement and enthusiasm.
While, as mentioned, the theme was "Embracing Disruption", we believe it's important to examine what "disruption" really means in the context of evolving treasury technologies.
Disruption as a force for good
Disruption has become a buzzword around technology partly because it builds on its etymological negative connotations.
Outside of technology, when people talk of a disruptive force or disruptive influence, they generally do so from the perspective that the influence or force will have a negative effect on the optimal status quo.
When people talk about disruption in terms of new technologies, they are acknowledging that the status quo will be altered, but are perhaps not doing enough to highlight what comes after.
At CashAnalytics, we are trying to advance the conversation to reflect the positives that are felt after technological implementations.
That automation saves time and effort is a given, that's why we've written articles discussing how treasury and finance teams can use their new capacity to accelerate their progression towards being an increasingly strategic department.
We've written about how machine learning, artificial intelligence and automation will help accounting and treasury, what those teams need to do really capture the benefits from evolving technology, and how to bridge the business analytics skills gap the new capacity creates.
In short, automation as disruptor is definitely a force for good, but to really get the most out of the benefits, teams need to consider how they'll focus on higher value activities when the opportunity arises.
Technology enthusiasm
One of the benefits of exhibiting at the ACT annual conference is that it gives us the opportunity to talk to a far larger group of treasury professionals, in a very short space of time, than we would in any other circumstances.
As part of our commitment to client lead product innovation, we regularly engage with our clients to discover ways we can improve our software. However, the ACT conference helps us to pick up on the conversations and trends that are going on in the wider profession.
From the conversations we were having, it occurred to us that one of those trends (as mentioned at the start of this post) is increasing enthusiasm towards technology solutions.
As a specialised cash flow forecasting software provider, that is something we believe is a great step forward for the profession.
About CashAnalytics
In case you didn't get the chance to speak to us at our stand, CashAnalytics provide automated cashflow forecasting and bank reporting software for medium and large companies
Our software works by automatically collating and classifying input data from a wide variety of sources. This input data is automatically processed and reworked into easy to understand dashboards, status reports and forecasts, enabling push of a button visibility of current and forecast liquidity positions.
If you have any questions about our software, or would like to see a demonstration where we can run through exactly how CashAnalytics can help treasury and finance teams add real value to their business, please contact us directly.