CashAnalytics at ACT's Treasury Week 2021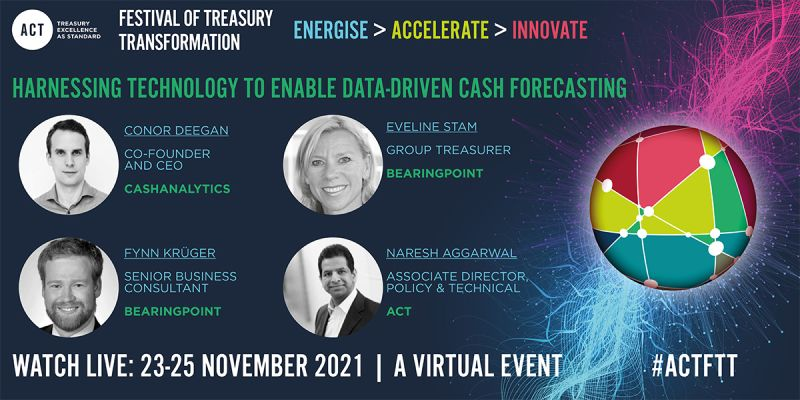 We are really looking forward to be part of the ACT's second Festival of Treasury Transformation on November 23 – 25, 2021. This event will delve into technological innovations and best practices in strategic change for treasury professionals around the world.
This year's keynote speaker is Magnus Falk, CIO Advisor from Zoom Video Communications who will share the company's transformational story on how their technology is reshaping the economy and the future of work.
We are hosting a LIVE SESSION on November 24th – 11am GMT alongside BearingPoint's treasury team, Eveline Stam, Group Treasurer and Fynn Krüger, Senior Business Consultant, "Harnessing Technology to Enable Data Driven Cash Forecasting".
This session will focus on how a data driven process was implemented using the CashAnalytics platform and how it has supported both cash forecasting optimisation and company-wide visibility.
On this live session they will cover:
The key drivers for change
How they chose a suitable technology
What the implementation process looked like
The new process and how it works day-to-day