ACT Annual Conference 2020
About the conference
The Association of Corporate Treasures (ACT) are excited to present this year's annual conference online for the first time. This online conference has been given a fresh new format, essential timely content, and accessible from anywhere in the world.
Join us and hundreds of corporate treasury professionals as we explore 'Balancing risk: Championing sustainable growth'. The conference will focus on the key part risk plays in any treasurer's day to day role -a topic that has never been so relevant.
Full details and an event schedule can be found on the ACT website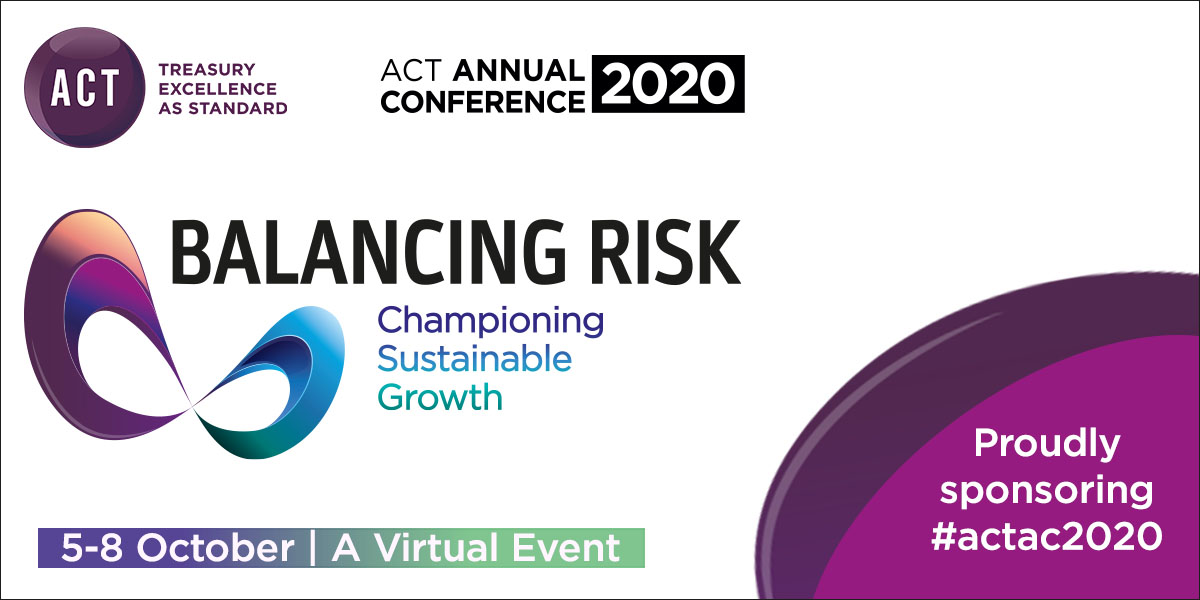 Take a look at our software
If you fancy having a quick look at our software before coming to talk to us, we invite to see our product walkthrough.