ACT – Cash Management Conference 2022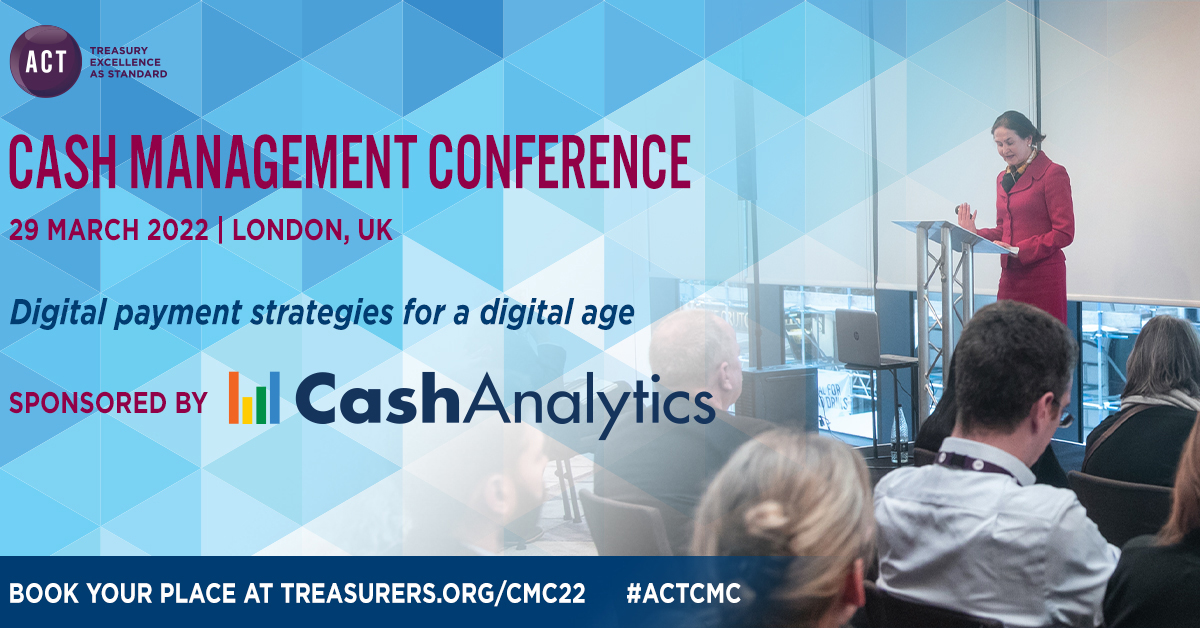 Attend the ACT Cash Management Conference for free with corporate code CMC22CA
While we love hosting and attending online events, there's no substitute for face-to-face interactions where we can interact with real treasury professionals. We are proud to be sponsoring the ACT Cash Management Conference, returning for a live event tomorrow 29th March in London.
Our CEO, Conor Deegan, will be hosting a live talk on Driving business engagement around high value cash forecasting. Other topics include:
• Building a resilient cash and payments strategy
• Understanding the changing payment landscape in the UK
• Implementing innovative ways of collecting and managing digital payments
• Learning from trusted treasury experts on how they approach cash management across multiple entities
As a proud sponsor of the conference, we are offering corporate treasurers the chance to attend for free using the promotional code CMC22CA. There will be over 150 treasury and financial experts in attendance, giving you the opportunity to network with some of the top minds in your field.