ACT Cash Management Conference 2019: view the CashAnalytics case study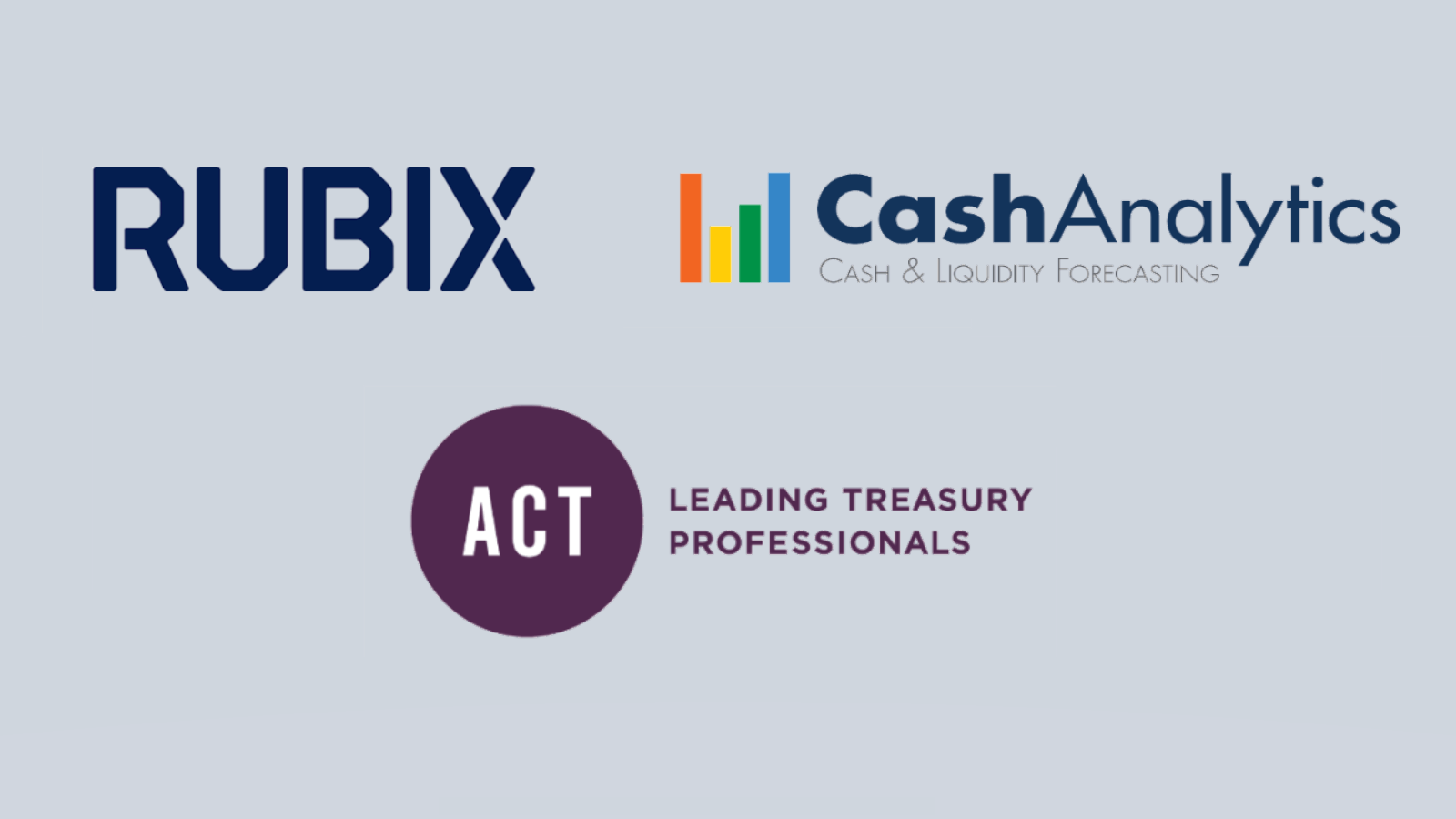 CashAnalytics were recently invited to present a case study at the ACT Cash Management Conference.
The invitation gave us the opportunity to discuss how Rubix, Europe's largest provider of industrial maintenance products and services, used CashAnalytics to simplify, automate, and improve cash forecasting while combining two separate multinational businesses.
The presentation walked through the tender process (where Rubix outlined their specific requirements), took an overview of the implementation project (including timelines and specific steps involved), as well as taking a deep dive into the new reporting and analytics outputs Rubix were now able to achieve with CashAnalytics.
By following this link, you can download the full pdf version of the presentation.
At the presentation we welcomed questions from the audience, who were keen to hear about how the rollout process was managed in such a short time-frame, as well as hearing about the advantages Rubix now felt by working with CashAnalytics.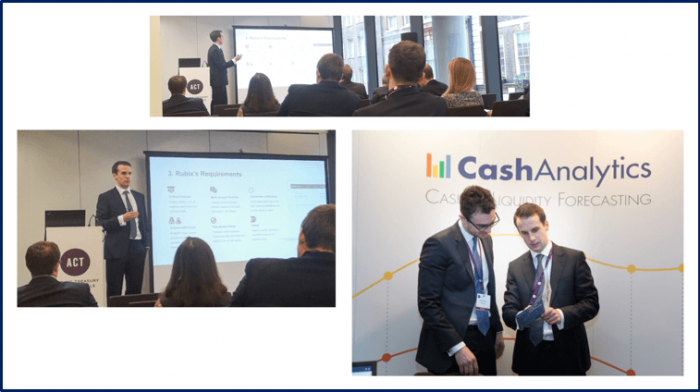 In addition, the conference gave us the opportunity to present the CashAnalytics interface at our exhibition stand, and offer live demonstrations to those interested in seeing the system in action.
For those that were unable to attend the conference in person, or for those in attendance but unable to find the opportunity to visit our stand, please do not hesitate to contact us to schedule a demo of our software.