ACT Annual Conference 2022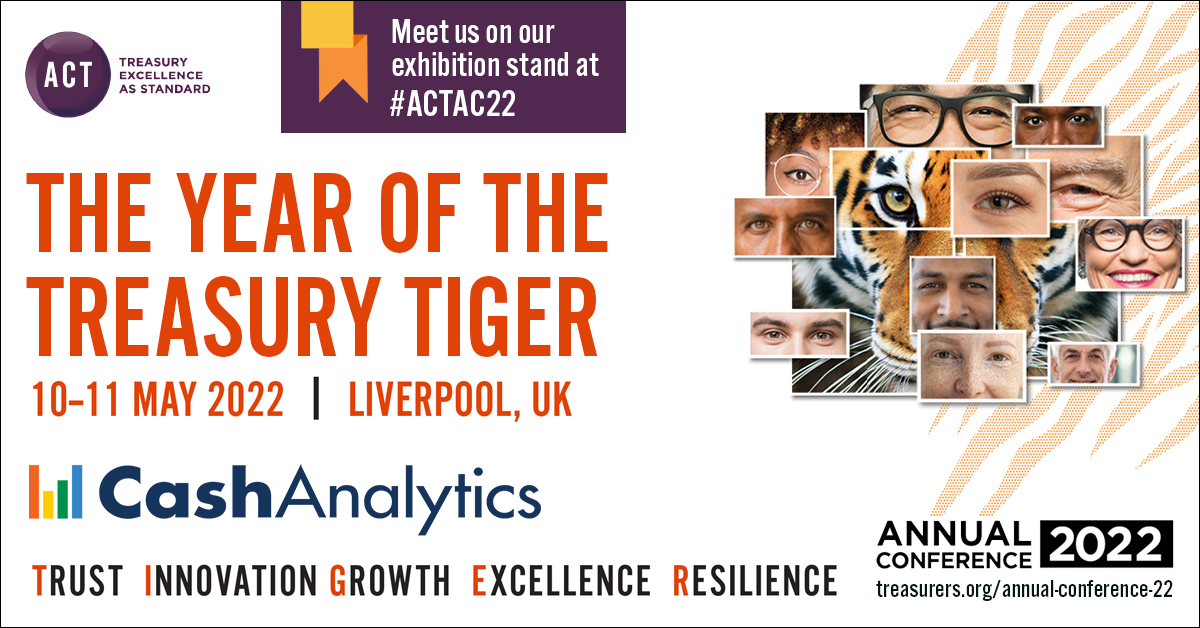 We are proud to be sponsoring the ACT Annual Conference 2022, returning as a LIVE event on 10-11 May, to the ACC Liverpool UK. With over 10 hours of content, 20 treasury labs, and 11 hours of networking, get ready to join hundreds of senior treasurers and finance professionals.
This year's theme, 'The Year of the Treasury Tiger' will focus on:
TRUST: enhancing trust and confidence within the treasury and wider finance community
INNOVATION: innovative and exciting developments in treasury processes and systems
GROWTH: the sustainable growth of people and businesses.
EXCELLENCE: striving for treasury excellence across processes, systems, and teams
RESILIENCE: the resilient nature of businesses and people.
General Sir Richard Shirreff CBE, former NATO's Deputy Supreme Commander Europe confirmed as keynote speaker. Ahead of his appearance, General Shirreff spoke to The Treasurer about how good leadership becomes even more important in the face of crisis and volatility.
Why you should attend?
Solutions: Receive practical guidance to solve day-to-day treasury challenges through focused treasury labs.
Train your team: Learn strategic insights through range of sessions aimed to engaged all levels of the treasury function and the wider treasury community.
Discover key trends: Plan your treasury operations for 2022 and beyond by understanding future trends in treasury transformation, FX, cash management, payments, funding, and the wider treasury landscape.
Unrivalled networking: Reconnect with the treasury community by meeting once again face-to-face at the treasury calendar highlight of the year.
#ACTAC2022