ACT Annual Conference 2020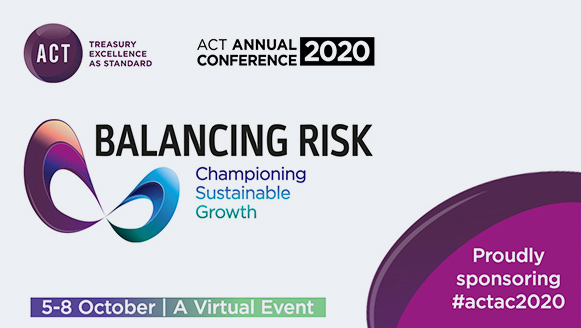 We are proud to be a part of the Association of Corporate Treasurers (ACT) first online conference, 5-8 October 2020. This year's conference has been given a fresh new format, essential timely content, and accessible from anywhere in the world.
Join us and hundreds of corporate treasury professionals as we explore 'Balancing risk: Championing sustainable growth'. The conference will focus on the key part risk plays in any treasurer's day to day role -a topic that has never been so relevant.
The conference will focus on how treasurers can balance financial risks and opportunities, now and in the future, while ensuring business growth and sustainability.